................................ Advertisement ................................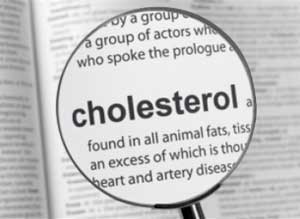 Uffe Ravnskov of  Lund, Sweden and associates assessed  recent literature of three large reviews  published by statin advocates and have put forward observational evidence that there is no  correlation between rates of atherosclerosis and either total cholesterol TC or LDL-C.The study suggests that there is inverse relationship between TC and LDL-C and heart disease inferring  that the argument that  statins reduce heart-disease risk by lowering total (TC) and LDL cholesterol (LDL-C) is flawed.The perspective has appeared in Journal Expert Review of Clinical Pharmacology.
For last 50 years, a high level of total cholesterol (TC) or low-density lipoprotein cholesterol (LDL-C) has been considered to be the major cause of atherosclerosis and cardiovascular disease (CVD), and statin treatment has been widely promoted for cardiovascular prevention.
Please also read-Statins being overprescribed for CVD prevention, finds study
................................ Advertisement ................................
Using Bradford Hill criteria for deriving causal inference from observational evidence,the researchers argue that recent literature suggesting statins reduce heart-disease risk by lowering total (TC) and LDL cholesterol (LDL-C) is flawed.
Key observations of experts are:
................................ Advertisement ................................
The hypothesis that high TC or LDL-C causes atherosclerosis and CVD has been shown to be false by numerous observations and experiments.
Across multiple populations, there is no  correlation between rates of atherosclerosis and either TC or LDL-C; in particular, those admitted to hospitals for acute myocardial infarction (heart attack) do not show higher TC or LDL-C levels on average than population averages.
Studies that have attempted to lower TC and LDL-C over time are inconsistent at best, with some studies showing decreasing cholesterol levels to be associated with increased mortality (total and/or cardiovascular) and others showing decreased cardiovascular mortality only with very low absolute risk reductions (less than 1 percent).
There is no evidence of an exposure-response relationship in the literature; i.e., greater lowering of cholesterol levels does not associate with greater lowering of risk of mortality.
The majority of statin trials were completed prior to 2005, and the underlying data are unavailable for public analysis (and so have been questioned).
The side effects of statins might be underestimated, particularly given the size of the prescribed population and the duration of treatment.
While cardiovascular-disease (CVD) mortality has decreased substantially since statins were introduced, these decreases have not been correlated with degree of statin use and so may be primarily due to other factors.
We suggest that clinicians should abandon the use of statins and PCSK-9 inhibitors and instead identify and target the actual causes of CVD.
Please also read-Statins have no role in primary prevention of CVD in elderly : BMJ
The authors concluded that "The usual argument in support of the lipid hypothesis is that numerous studies of young and middle-aged people have shown that high TC or LDL-C predict future CVD. This is correct, but association is not the same as causation." In other words, TC or LDL-C may be effective markers for atherosclerotic risk within an untreated or minimally treated population, but this does not mean these markers are causal in the disease state.The idea that high cholesterol levels in the blood are the main cause of CVD is impossible because people with low levels become just as atherosclerotic as people with high levels and their risk of suffering from CVD is the same or higher
For further reference log on to:
................................ Advertisement ................................
https://doi.org/10.1080/17512433.2018.1519391
Author Details
Dr Kamal Kant Kohli-MBBS, DTCD- a chest specialist with more than 30 years of practice and a flair for writing clinical articles, Dr Kamal Kant Kohli joined Medical Dialogues as an Editor-in-Chief for the Speciality Medical Dialogues section. Besides writing articles, as an editor, he proofreads and verifies all the medical content published on Medical Dialogues including those coming from journals, studies,medical conferences,guidelines etc.
Before Joining Medical Dialogues, he has served at important positions in the medical industry in India including as the Hony. Secretary of the Delhi Medical Association as well as the chairman of Anti-Quackery Committee in Delhi and worked with other Medical Councils in India. Email: editorial@medicaldialogues.in. Contact no. 011-43720751
To know about our editorial team click here
................................ Advertisement ................................