Statins being overprescribed for CVD prevention, finds study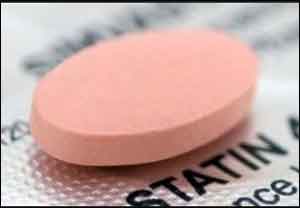 Zurich, Switzerland: The use of statins for the primary prevention of cardiovascular disease (CVD) has been a hotly debated topic among the researchers for many years. Now, a new study published in the journal Annals of Internal Medicine has found that stains provide net benefits at higher 10-year risks for CVD than are reflected in the current guidelines.
The study shows that statins are too often prescribed for CVD primary prevention, as current guidelines fail to take into account the risks of side effects. The guidelines use expected risk for CVD during the next 10 years as a basis for recommendations statins use. However, how harms were considered and weighed against benefits is often unclear.
Milo A. Puhan, professor of epidemiology and public health at the University of Zurich, and colleagues conducted the study to identify the expected risk above which statins provide a net benefit for the primary prevention of CVD.
Cholesterol-lowering drugs, known as statins, are prescribed even to healthy people who don't suffer from CVD, if they meet certain criteria. "Ultimately, this measure helps to prevent heart attacks or strokes in only a few cases. But all people who take statins are at risk of experiencing the side effects," says Puhan.
While deciding the prescription of statins to a patient, doctors use a number of risk factors such as smoking, BMI, and cholesterol level to determine the likelihood of a person suffering from stroke or heart attack in the next 10 years. f this figure reaches or exceeds 10%, many medical guidelines recommend the use of statins; however, some guidelines put this number at 7.5%, whereas a Swiss association of general practitioners only suggests doing so from 20%.
If these guidelines, most of which are drawn up by cardiology organizations, are to be believed, more than one-third of all people between the age of 40 and 75 would have to take statins as a preventive measure - in other words, hundreds of millions of people around the world. According to Puhan, however, these guidelines were drawn up without properly taking into account the unwanted side effects, such as muscle pain, cataracts, liver defects or diabetes. "The thresholds set by experts aren't based on any systematic studies."
Also Read: Statins have no role in primary prevention of CVD in elderly : BMJ
For the study, the research team compiled all data from specialist literature that documents the benefits and side effects of the preventive use of statins. To inculcate the patient's view in their model, they also performed a survey among healthy people about the significance of strokes, heart attacks, and certain side effects.
Using this information, the scientists determined new thresholds for men and women across different age groups between 40 and 75. They also compared the benefits and unwanted side effects of four widely used statin preparations.
Key Findings:


Younger men had net benefit at a lower 10-year risk for CVD than older men (14% for ages 40 to 44 years vs. 21% for ages 70 to 75 years).


In women, the risk required for net benefit was higher (17% for ages 40 to 44 years vs. 22% for ages 70 to 75 years).


Atorvastatin and rosuvastatin provided net benefit at lower 10-year risks than simvastatin and pravastatin.


Also Read: High dose Statins more effectively reduce cardiovascular events
"Our findings show that today statins are recommended far too often," says Puhan about the study's findings. According to his estimates, the newly set thresholds could cut the number of people who are given the recommendation to take statins by half.
"All people concerned should discuss their individual risk for cardiovascular disease as well as possible side effects with their doctors before deciding whether to take statins as a preventive measure," advises Puhan.
For further reference log on to
10.7326/M18-1279
Source : With inputs from Annals of Internal Medicine�