High BMD of femur neck- a prognostic test for Osteoarthritis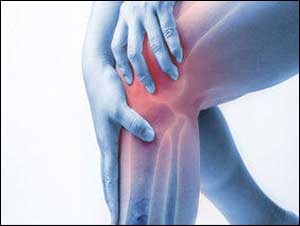 Netherlands: High bone mineral density (BMD) of the femoral neck predicts the development of radiographic knee osteoarthritis (OA) and osteoarthritis of the hip, suggests findings from a recent study. The study prospectively looked at the evidence from the Rotterdam Study in elderly men and women and substantiated a previously suggested link between bone mineral density and osteoarthritis.
Results from the study, published in the journal Arthritis & Rheumatology, confirm the earlier findings from the original Rotterdam Study and provided strong evidence of the association (betweeen high femoral neck BMD development of knee and hip OA).
Arjan P. Bergink, Erasmus Medical Center, Rotterdam, The Netherlands, and colleagues examined the longitudinal relationship between BMD and the incidence and progression of knee, hip, and hand osteoarthritis (OA), and to examine the relationship between prevalent vertebral and nonvertebral fractures and the incidence and progression of OA in elderly men and women in the Rotterdam Study.
Patients enrolled in the Rotterdam I study were originally collected at three visits occurring between 1989-1993, 1997-1999, and 2002-2004, and the Rotterdam II study, with visits between 2000-2001 and 2004-2005. Baseline fracture assessments were also conducted in both populations.
Also Read: Low-carbohydrate diet provides relief from pain in knee osteoarthritis
Key Findings:


The risk of osteoarthritis of knee was significantly increased by 58 percent in those patients in the highest quartile for bone mineral density compared to those in the lowest quartile.


Risk for osteoarthritis of the hip increased by 57 percent in the highest vs lowest quartiles.


The incident risk of osteoarthritis of knee increased by 15 percent for each standard deviation increase in femoral neck bone density, although a similar increase in progression was not observed.


The pattern changed with osteoarthritis of the hip, where there was a distinct increase of progression of 16 percent per standard deviation observed.


No increased risk of osteoarthritis of the hand was reported to be associated with increases in bone mineral density or previous history of vertebral fractures.


Also Read: Tramadol may increase mortality risk in Osteoarthritis Patients
The study did not confirm a protective effect of vertebral fractures on either the incidence or progression of osteoarthritis of the knee.
Results from the present study confirm earlier findings and thus provide strong evidence that high femoral neck BMD is a prognostic risk factor for the development of knee and hip ROA. Vertebral fractures were found to be a risk factor for incident hand radiographic osteoarthritis.
Source : With inputs from Arthritis & Rheumatology