................................ Advertisement ................................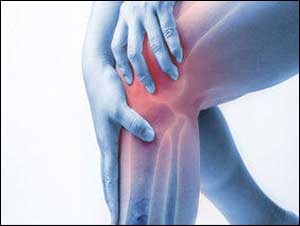 The low-carbohydrate diet provides relief from pain in knee osteoarthritis, finds a new study. Low carbohydrate diet not only keeps a check on weight but also has an impact on pain in osteoarthritis. A low carbohydrate diet limits carbohydrates — such as those found in grains, starchy vegetables and fruit — and emphasizes foods high in protein and fat. Examples of foods high in carbohydrates are the ones that contain refined carbohydrates like white bread and pasta, cookies, cake, candy, and sugar-sweetened sodas and drinks.
A recent study published in the journal Pain Medicine has shed light on the role of dietary intervention in managing Knee osteoarthritis,OA. The study found that the low carbohydrate diet reduced levels of functional pain and self-reported pain compared with the low-fat and regular diets. This (relief from pain), according to the study is achieved by lowering oxidative stress through a low carbohydrate diet.
Osteoarthritis is the most common form of arthritis in the knee which has become one of the leading causes of disability in older adults. Presently there is no cure for knee osteoarthritis (KOA) besides knee replacement. Doctors prescribe opioids, acetaminophen, and nonsteroidal anti-inflammatory drugs for the treatment of persistent pain. These drugs, however, are presented with many unpleasant side effects emphasizing on the need for alternative forms of pain management.
................................ Advertisement ................................
Robert Sorge, assistant professor at the University of Alabama at Birmingham (UAB), and colleagues set out to find the efficacy of dietary intervention in the reduction of KOA.
................................ Advertisement ................................
Also Read: Tramadol may increase mortality risk in Osteoarthritis Patients
The study included adults aged 65–75 years with knee osteoarthritis. They were asked to follow one of the two dietary interventions (low-carbohydrate [LCD], low-fat [LFD]) or continue to eat as usual (control [CTRL]) over 12 weeks. Functional pain, self-reported pain, quality of life, and depression were assessed every three weeks. The researchers found that:
................................ Advertisement ................................
Over a period of 12 weeks, the LCD reduced pain intensity and unpleasantness in some functional pain tasks, as well as self-reported pain, compared with the LFD and CTRL.
The LCD also significantly reduced oxidative stress and the adipokine leptin compared with the LFD and CTRL.
Reduction in oxidative stress was related to reduced functional pain.
Also Read: Exercise decreases inflammation and prevents cartilage damage in osteoarthritis
"Many medications for pain cause a host of side effects that may require other drugs to reduce," said Dr Sorge. "Diet will never 'cure' pain, but our work suggests it can reduce it to the point where it does not interfere with daily activities to a high degree."
Based on the results, the authors suggest that oxidative stress may be related to functional pain, and lowering it through LCD intervention could provide relief from pain and be an opioid alternative.
For further reference log on to https://doi.org/10.1093/pm/pnz022
Author Details
Medha Baranwal joined Medical Dialogues as an Editor in 2018 for Speciality Medical Dialogues. She covers several medical specialties including Cardiac Sciences, Dentistry, Diabetes and Endo, Diagnostics, ENT, Gastroenterology, Neurosciences, and Radiology. She has completed her Bachelors in Biomedical Sciences from DU and then pursued Masters in Biotechnology from Amity University. She has a working experience of 5 years in the field of medical research writing, scientific writing, content writing, and content management. She can be contacted at medha@medicaldialogues.in. Contact no. 011-43720751
To know about our editorial team click here
................................ Advertisement ................................