Heavy alcohol use associated with increased risk of dementia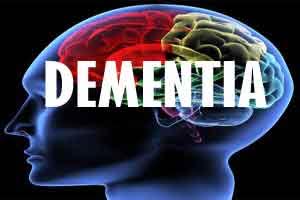 A new study published in the Alzheimer's Research & Therapy has reported that Heavy alcohol use associated with increased risk of dementia and therefore reducing heavy alcohol use may be an effective strategy for the prevention of dementia.
Jurgen Rehm and associates conducted a scoping review based on a systematic search of systematic reviews published from January 2000 to October 2017 by using Medline, Embase, and PsycINFO.
Read Also: MRI can predict risk of Stroke, Dementia, Death in Elderly
The researchers identified an overall, 28 systematic reviews: 20 on the associations between the level of alcohol use and the incidence of cognitive impairment/dementia, six on the associations between dimensions of alcohol use and specific brain functions, and two on induced dementias.
The investigators found that the majority of these systematic reviews indicated that there was a statistically significant association between light to moderate alcohol use and a lower risk of (i) being diagnosed with cognitive impairment and different types of dementia and (ii) dying from dementia. Heavy alcohol use was associated with changes in brain structures as well as with cognitive and executive impairments in observational and imaging studies.
Read Also: Dementia symptoms worsen in winter and spring in Alzheimer's Disease
Given the lack of high-quality research on alcohol, AD, and cognitive functioning/impairment, the researches warranted the need for future randomized prevention and secondary prevention trials with alcohol interventions.
Dementia is a clinical syndrome characterized by a progressive deterioration in cognitive ability and the capacity for independent living and functioning. Dementia affects memory, thinking, behavior, and the ability to perform everyday activities, and is a leading cause of disability in older individuals. Globally, dementia affects 5 to 7% of people 60 years of age or older.
For full information log on to https://alzres.biomedcentral.com/articles/10.1186/s13195-018-0453-0
Source : With inputs from Alzheimer�s Research and Study