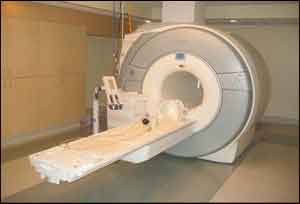 A new study published in the Journal Neurology has reported that MRI markers of vascular brain injury (VBI) were potentially predictive of the risk for stroke, dementia, and death in community-dwelling older adults.
The study revealed that white matter hyperintensities, brain infarcts, and cerebral microbleeds have a major clinical significance in community-dwelling older adults as they were associated with an increased risk of stroke (both hemorrhagic and ischemic for all markers), dementia, and death.
Read Also: Chinese researchers look to build world's most powerful 14T MRI
Covert vascular brain injury (VBI) is highly prevalent in community-dwelling older persons, but its clinical and therapeutic implications are still unclear.
Stephanie Debette and associates performed a systematic review and meta-analysis of more than 16000 participants to better understand the clinical significance of VBI to optimize prevention strategies for the most common age-related neurological diseases, stroke, and dementia.
The investigators extracted the data from PubMed between 1966 and December 22, 2017, studying the association of 4 magnetic resonance imaging (MRI) markers of covert VBI (white matter hyperintensities [WMHs] of presumed vascular origin, MRI-defined covert brain infarcts [BIs], cerebral microbleeds [CMBs], and perivascular spaces [PVSs]) with incident stroke, dementia, or death.
Studies included in the review and meta-analysis were only included if they had ≥50 participants. The main outcomes of interest included hemorrhagic and ischemic stroke, dementia, and death.
In the pooled cohort, a total of 14,529 participants had white matter hyperintensities, 16,012 participants had brain infarcts, 15,693 participants had cerebral microbleeds, and 4587 participants had perivascular spaces.
Patients presenting with substantial and extensive white matter hyperintensity burden had a higher risk of incident stroke, ischemic stroke, intracerebral haemorrhage, dementia, Alzheimer disease, and death.
Read Also: New MRI Method may detect cancer without biopsy
In addition, the researchers found that MRI-defined brain infarcts increased the risk for ischemic stroke, intracerebral haemorrhage, incident stroke, and death. There was also an association between the presence of cerebral microbleeds and a significant increase in the risk for intracerebral haemorrhage, stroke, ischemic stroke, and death.
"We report evidence that MRI markers of VBI have major clinical significance. This research prompts careful evaluation of the benefit-risk ratio for available prevention strategies in individuals with covert VBI," write the authors,"
The research highlighted the urgent need for randomized clinical trials to assess the benefit-risk ratio of prevention strategies for individuals carrying these markers, such as aspirin and intensive blood pressure–lowering treatment.
For full information log on to https://jamanetwork.com/journals/jamaneurology/article-abstract/2709105