H2RAs safer than PPI's for CKD risk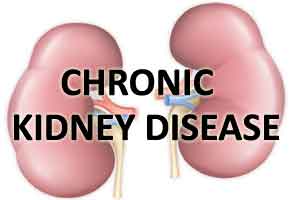 Proton pump inhibitors (PPIs) but not H2 receptor antagonists (H2RAs) are associated with increased risk for chronic kidney disease (CKD), according to a meta-analysis, published in the journal International Urology and Nephrology. Proton pump inhibitors (PPIs), which reduce gastric acid production, are one of the most commonly prescribed medications worldwide.
Jing Sun and his associates conducted a meta-analysis to explore the association between the use of different anti-ulcer agents and the risk of chronic kidney disease (CKD), end-stage renal disease (ESRD), and a decline in glomerular filtration rate (GFR) in various study populations.
The data was extracted from PubMed, Embase, and the Cochrane Library. The primary outcomes of the meta-analysis were risk ratios (RRs) of CKD, ESRD, and decline in GFR. The heterogeneity of the meta-analysis by subgroup analysis and meta-regression analysis was also investigated.
The meta-analysis included five trials with a total of 662,624 individuals. The study found that compared with non-PPI users, PPI users had a higher trend of CKD (RR = 1.16), especially ESRD (RR = 1.81). There was an elevated risk of adverse renal outcome among participants receiving PPI and not H2RA (CKD: RR = 1.28; ESRD: RR = 1.39; GFR: RR = 1.31). However, H2RA users were not associated with CKD when compared with non-H2RA users (RR = 1.02). In subgroup analysis, the average age of individuals and drug dosage had no influence on the risk of CKD, while the duration of PPI exposure from 31 to 720 days is a potential factor in progression to ESRD.
According to the authors, the major reason for the underlying mechanism of PPI-induced decrease in renal function is that many patients taking PPIs do not undergo checkups of renal function and may miss the chance of detecting acute interstitial nephritis or AKI.
Read Also:
Women with gestational diabetes may be at risk for chronic kidney disease
The study concluded that chronic PPI use, but not H2RAs, is associated with deterioration in kidney function.
Chronic kidney disease (CKD) is a type of kidney disease in which there is the gradual loss of kidney function over a period of months or years. At the initial stage, there are typically no symptoms but later symptoms like leg swelling, feeling tired, vomiting, loss of appetite, or confusion may develop.
For reference log on to 10.1007/s11255-018-1908-
Source : With inpits from the journal International Urology and Nephrology