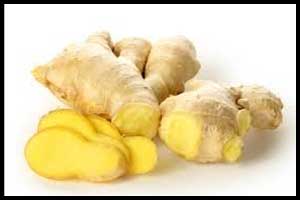 Ginger, the hot fragrant spice, found to be effective to treat vomiting in children with acute gastroenteritis, suggests a recent study. The findings of the study were presented at the 51st ESPGHAN Annual Meeting in Geneva. Gastroenteritis is an inflammation of the stomach and intestines caused by highly infectious bacteria, including salmonella and rotavirus in food and water; viruses, such as the norovirus vomiting bug; or parasite species.
The acute gastroenteritis is a very common problem in children causing heavy discomfort for the child and his family with vomiting as a predominant symptom in the majority of the cases. Failure of oral rehydration during vomiting leads to hospitalization as the next option. In India, according to the National Family Health Survey-4 (NFHS-4) prevalence of diarrhoeal diseases in children is 9.2% and 117,285 children under five (10%) died of diarrhea in 2015-16.
The placebo-controlled trial included 141 children between the ages of 1 and 10 with acute gastroenteritis and the effectiveness of ginger was compared with a placebo in treating the condition. It was double-blind and randomized trial.
The study led by Dr. Roberto Berni Canani and his team of researchers found that the number of vomiting episodes was 20% less in the group treated with ginger and the number of children missing school for at least one day was 28% less in the group treated with ginger.
Dr. Berni Canani said that acute gastroenteritis is not just an unpleasant condition for children it has a significant burden on parents, schools and healthcare systems.
Dr. Canani anticipated that the results will have a great impact on future clinical practice and the advice given to parents in the treatment of acute gastroenteritis which could potentially save lives across Europe and the globe.
Previous studies have found evidence of ginger's ability to reduce vomiting in pregnant women with morning sickness or patients undergoing chemotherapy.
For more reference log on to: https://clinicaltrials.gov/ct2/show/NCT02701491