Probiotics a low-cost solution for preventing Clostridium difficile  Infections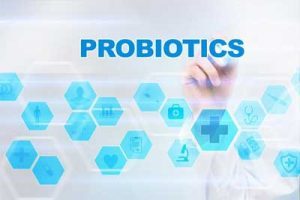 Probiotics may be a relatively safe, simple, and low-cost solution for prevention of Clostridium difficile infections (CDI) in hospital settings, according to two studies published in the journal Infection Control & Hospital Epidemiology. Both studies demonstrated that treating patients who received antibiotics with multi-strain probiotics, reduced CDI incidence rates over time.
Probiotics are live yeasts and bacteria that enhances overall health, especially digestive system. It plays a role in epithelial cell proliferation and differentiation, and the development and the homeostasis of the immune system.
The study conducted by Bradley Johnston, PhD, associate professor of epidemiology at Dalhousie University in Canada, and colleagues, determined whether probiotic prophylaxes reduce the odds of CDI in adults and children. This study analyzed 18 eligible randomized controlled trials that included patient data for 6,851 participants comparing probiotics to placebo or no treatment and that reported CDI as an outcome. Probiotics were especially effective among participants taking two or more antibiotics and in settings where the risk of CDI was greater than five percent.
"While it's not a perfect solution for a bacterium that has proven very difficult to prevent and treat, probiotics could offer patients another line of defense," said Dr. Johnston. "We worked with clinical trialists from 12 countries that willingly shared their data with us to conduct what is known as an individual patient data meta-analysis and we demonstrated that we should be considering probiotics as a viable strategy for preventing CDI in patients.
It concluded that moderate quality (ie, certainty) evidence suggests that probiotic prophylaxis may be a useful and safe CDI prevention strategy, particularly among participants taking 2 or more antibiotics and in hospital settings where the risk of CDI is ≥5%.
The second study was led by William Trick, MD, a clinician at Cook County Health & Hospitals System, evaluated probiotics for the primary prevention of CDI among hospital inpatients. Trick and his team compared 12-month baseline and intervention periods. Patients in the study received capsules containing a three-strain probiotic mixture, to be taken within 12 hours of their antibiotics. The primary outcome of the study was the incidence of hospital-onset CDI among participants.
"There is an expanding number of options to prevent or treat the often serious and costly infections caused by C. difficile," said Dr. Trick. "Probiotics are one option that is low cost, relatively safe, and likely beneficial in the long-run."
It concluded that despite poor adherence to the protocol, there was a reduction in the incidence of CDI during the intervention, which was delayed ~6 months after introducing probiotic for primary prevention.
There are some limitations associated with the study, for instance, during a real-world quality improvement intervention, getting a probiotic agent to the right patients at the right time was challenging and led to the incomplete use of the intervention. Also, the beneficial results are unlikely to match those reported in randomized controlled trials (RCTs). It is critical that interventions are tested in routine practice settings to uncover implementation challenges and to evaluate the replicability of results from RCTs in different settings.
For further information click on the links:
https://doi.org/10.1017/ice.2018.84
Source : With inputs from �Infection Control & Hospital Epidemiology