Gestational diabetes during pregnancy increases NAFLD risk later in life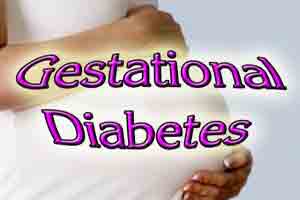 UK: Pregnant women who develop diabetes during their pregnancy (gestational diabetes) are at increased risk of developing the non-alcoholic fatty liver disease (NAFLD) later in their life compared to women without gestational diabetes mellitus (GDM). The risk is regardless of the development of type 2 diabetes.
These are the findings of a recent study published in the Journal of Diabetes and its Complications.
Nonalcoholic fatty liver disease affects about 25% of the adult population globally and is strongly associated with metabolic syndrome, affecting most patients who have dyslipidemia, obesity, or type 2 diabetes. Long-standing NAFLD and NASH can result in cirrhosis and its complications, including hepatocellular carcinoma. Also, it is one of the leading causes of liver transplantation in the west. Therefore its early diagnosis and management should be a priority.
The population worldwide is becoming increasingly sedentary and obese. Also, there is an increase in the incidences of GDM, NAFLD, type 2 diabetes, PCOS and other metabolic disease suggesting an association between these conditions. However, the exact relationship between them is still unclear.
The study by Aikaterini Lavrentaki, Institute of Metabolism and Systems Research, University of Birmingham, Birmingham, United Kingdom, and colleagues examined whether women with gestational diabetes are at increased risk of developing NAFLD compared to women without GDM.
The researchers conducted a population-based retrospective matched-controlled cohort study utilising The Health Improvement Network (THIN) -- large primary care database representative of the United Kingdom population, between 01/01/1990 to 31/05/2016. This was followed by a systematic review of available literature.
The study involved 9640 women with gestational diabetes mellitus and 31,296 controls matched for age, BMI, and time of pregnancy. All study participants were free from NAFLD diagnosis at study entry. Patients with GDM and patients developing NAFLD were identified by clinical codes.
Also Read: Diabetes patients at higher risk of liver cirrhosis and liver cancer
Key findings of the study include:


Unadjusted incidence rate ratio (IRR) for NAFLD development in women with vs without GDM was 3.28, which remained significant after adjustment for wide range of potential confounders.


The risk of NAFLD in GDM remained high (IRR 2.46) despite women being censored after they developed type 2 diabetes.


The meta-analysis of 3 studies (including the current study) showed increased NAFLD risk in women with vs without GDM.


Also Read: Type 2 diabetes increases risk of fatty liver disease, finds study
Keeping in mind, the findings of the study, the authors advise clinicians to have a low threshold to suspect (and screen for) NAFLD when taking care of patients with GDM or a prior history of GDM. They add that further studies are needed to identify screening strategies.
To read the complete study log on to https://doi.org/10.1016/j.jdiacomp.2019.06.006