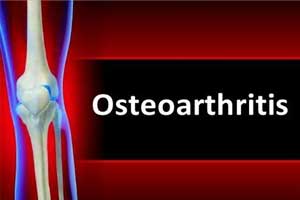 A new study published in the journal Phytomedicine has reported that garlic supplementation for 12 weeks might reduce pain severity in overweight or obese women with knee osteoarthritis(OA).
Previous studies have shown that garlic may reduce the risk of cardiovascular and other inflammatory diseases. Dehghani and associates conducted a randomized, double-blind, placebo-controlled, parallel-design trial to look at the effect of garlic supplementation on serum concentrations of resistin and TNF-α in overweight or obese women with knee OA. Furthermore, they sought to determine whether garlic supplementation could alter disease complications such as pain in knee OA.
Read Also: FDA accepts new osteoarthritis treatment for Fast track development
The study included postmenopausal overweight and obese women aged 50 to 75 years with mild to moderate knee OA. Patients with other chronic diseases, allergies to garlic, smokers, those with hip OA, or in weight loss programs were excluded.
The study participants were divided into two groups where one received blinded 500-mg garlic tablets two times a day for 12 weeks and the other placebo. Joint pain was assessed using a visual analog scale, and blood was obtained for resistin and TNF assays.
Ultimately, 76 subjects completed the study (39 in the garlic group and 37 in the placebo group).
Read Also: Cucumber extract effective in reducing pain in Osteoarthritis
The investigators found that at week 12, resistin concentrations were significantly decreased in the garlic group. Serum TNF-α levels did not change significantly within or between the two groups. Pain scores were significantly reduced in the garlic but not in the placebo group. Pain scores were also significantly lower in the garlic, compared with the placebo, group following supplementation.
The authors suggested that clinicians may counsel overweight and obese women with OA that supplementation with garlic may help reduce knee pain.
For full information log on tohttps://doi.org/10.1016/j.phymed.2018.04.060