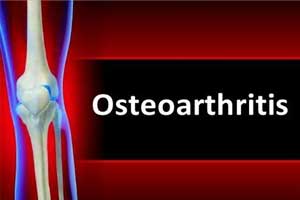 FDA has granted GLPG1972/S201086 Fast Track designation for the treatment of patients with osteoarthritis (OA), announced  Galapagos NV.
The investigational molecule is a disease-modifying OA drug candidate that targets a cartilage-degrading enzyme called ADAMTS-5.
Data from a phase 1 trial demonstrated that within 2 weeks, GLPG1972/S201086 reduced the blood level of ARGS neoepitope by approximately 50%. In a more recent
Read Also: Novel treatment may stop progression of osteoarthritis
Phase 1b trial in osteoarthritis patients in the United States, similar findings were seen over a four-week period. Specifically, GLPG1972/S201086 was well tolerated and it reduced, in a dose-dependent manner, the ARGS neoepitope blood levels by up to 50%.
"The Fast Track designation by the FDA is a recognition of the high unmet medical need in OA, and the potential of GLPG1972/S201086 as a new treatment option," said Dr. Walid Abi-Saab, CMO of Galapagos. "Together with our collaboration partner Servier, we look forward to accelerating the development of GLPG1972/S201086 as a potential first disease-modifying osteoarthritis drug."
Read Also: Fasinumab shows positive results for osteoarthritis Pain in Phase 3 Trial
The ROCCELLA trial will also evaluate the efficacy and safety of 3 different once-daily oral doses of GLPG1972/S201086. About 850 patients will be recruited from 15 countries. The primary endpoint of the ROCCELLA trial is to evaluate the efficacy of at least 1 dose of GLPG1972/S201086 compared with placebo in reducing cartilage loss after 52 weeks.
FDA's Fast Track program is designed to facilitate the development and expedite the review of new drugs that are intended to treat serious or life-threatening conditions and that demonstrate the potential to address unmet medical needs. An investigational drug that receives Fast Track Designation is eligible for more frequent communications between the FDA and the company relating to the development plan and clinical trial design and may be eligible for priority review if certain criteria are met.