Frequent persistent back pain associated with increased mortality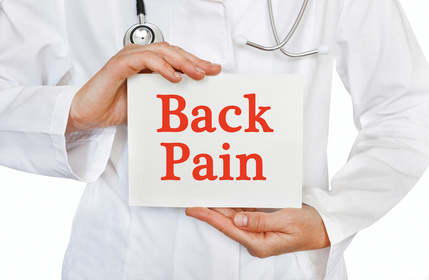 Back pain may seem common but sometimes can be uncomfortable and debilitating. A new study published in The Journal of General Internal Medicine has reported that frequent persistent back pain was associated with increased mortality.
Back pain is also a major cause of disability and absence from work which may be aggravated by improper posture, obesity, weight gain, age, and sedentary lifestyle.
Eric J. Roseen and associates conducted a prospective cohort study to examine whether back pain was associated with all-cause and cause-specific mortality in older women and mediation of this association by disability.
Read Also: New effective treatment for post surgical back pain
Researchers from Boston Medical Center in Massachusetts studied the effects of back pain in women aged 65 years or older.
"To our knowledge, our study is the first to measure disability after measurement of back pain. This allowed for a prospective analysis of back pain that persisted over time and later rates of disability, which may help explain the association between back pain and mortality," says lead study author Eric Roseen.
The investigators used a four-category back pain exposure (no back pain, non-persistent, infrequent persistent, or frequent persistent back pain).
The researchers found that around 56% of study participants died over a median follow-up of 14.1 years. A higher proportion of women with frequent persistent back pain died (65.8%) than those with no back pain (53.5%).Women with frequent persistent back pain had a higher hazard of all-cause mortality.
Read Also: Video game exercises help reducing chronic lower back pain
According to the researchers, findings raise the question of whether better management of back pain across the lifespan could prevent disability, improve quality of life, and ultimately extend life.
Around 8 percent of people are aged 65 and above which is expected to grow to nearly 17 percent by 2050. So, more study is needed to assess the long-term effects of back pain and come out with better treatment strategies.
For full information log on to
https://link.springer.com/article/10.1007/s11606-018-4680-7
Source : The Journal of General Internal Medicine