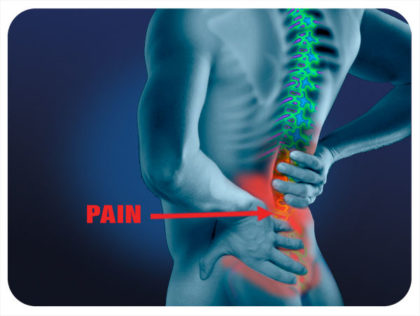 A new study has found home-based video-game exercise can help in the reduction of chronic low back pain (LBP) in older people by 27 percent, which is equivalent to benefits reaped through programs supervised by a physiotherapist.
The study, published in the journal Physical Therapy, is first-of-its-kind that investigated the effectiveness of self-managed home-based video game exercises in people over 55 years using a Nintendo Wii-Fit-U.
Joshua R Zadro, Department of Physiotherapy, The University of Sydney, Australia, and colleagues conducted the study to investigate the effects of home-based video game exercises on pain self-efficacy and care-seeking in older people with chronic LBP.
LBP is the most disabling and costly musculoskeletal condition worldwide with most of this burden among older people who develop chronic symptoms. Chronic LBP becomes more severe and disabling with age, and can have a significant impact on physical functioning such as balance, strength and walking speed.
In all, they asked 60 participants to carry out video game-guided exercises three times every week for 8 weeks; each session lasted 1 hour. These were all carried out unsupervised and at home. Their results were compared with those of a group who carried out the same exercises but under the guidance of a physiotherapist.
Key Findings:
Adherence to the total recommended exercise time was 70.8%, and no adverse events were reported.
Participants completing Wii Fit U exercises had significantly higher pain self-efficacy at 6 months, but not immediately post-intervention or at 3 months; there were no between-group differences in care-seeking.
Compared with the control group, participants completing Wii Fit U exercises demonstrated significantly greater improvements in pain and function at 8 weeks and were more likely to engage in flexibility exercises at 6 months.
There were no significant between-group differences for the remaining outcomes.
"Wii Fit U exercises improved pain self-efficacy at 6 months and pain and function immediately post-intervention in older people with chronic LBP, but the clinical importance of these changes are questionable. They had no effect on care-seeking, physical activity, disability, fear of movement/re-injury, or falls-efficacy," concluded the authors.
For further reference log on to https://doi.org/10.1093/ptj/pzy112