Fluoroquinolones can cause serious heart damage, FDA warns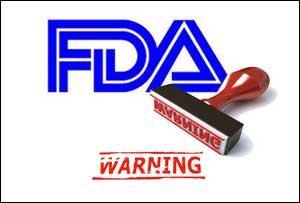 The US. Food and Drug Administration (FDA) issued a warning that fluoroquinolone antibiotics can increase the occurrence of rare but serious events of ruptures or tears in the aorta leading to dangerous or fatal bleeding.
Fluoroquinolone antibiotics might raise the risk of an aortic dissection, and people who are already at risk should be cautious about taking those antibiotics, the FDA said.
People at increased risk include those with a history of blockages or aneurysms (abnormal bulges) of the aorta or other blood vessels, high blood pressure, certain genetic disorders that involve blood vessel changes, and the elderly.
"We are requiring that a new warning about this risk be added to the prescribing information and patient Medication Guide for all fluoroquinolones," the FDA said.
The FDA said fluoroquinolones should not be used in patients with increased risk unless no other treatment options are available.
Medical Dialogues has earlier reported that Exposure to fluoroquinolones — most commonly used antibiotics — is highly associated with risk for aortic aneurysm (AA) and aortic dissection (AD)
Read Also: Fluoroquinolone exposure associated with Aortic Aneurysm: JACC Study
"Although the risk of an aortic aneurysm or dissection is low, we've observed that patients are twice as likely to experience an aortic aneurysm or dissection when prescribed a fluoroquinolone drug," FDA Commissioner Scott Gottlieb, MD, said in a statement. "For patients who have an aortic aneurysm or are known to be at risk of an aortic aneurysm, we do not believe the benefits outweigh this risk, and alternative treatment should be considered."
The warning was issued after FDA reviewed cases reported to FDA and four published observational studies that showed an increased risk of an aortic aneurysm or dissection associated with fluoroquinolone use. As per FDA, the results of all four studies provide consistent evidence of an association between fluoroquinolone use and aortic aneurysm or dissection.
Read Also: Warning for fluoroquinolones on risks of mental health and Hypoglycemia updated
The safety warning is one of several that have been issued in recent years by the FDA for fluoroquinolones, one of the most commonly prescribed classes of antibiotics worldwide. These antibiotics—which include drugs such as ciprofloxacin, moxifloxacin, levofloxacin, gemifloxacin, and more than 60 generics—cover a broad spectrum of gram-positive and gram-negative bacteria and are used to treat a variety of common bacterial infections.
The FDA advises patients to be aware that symptoms of an aortic aneurysm often do not show up until an aneurysm becomes large or bursts, and urges patients and health care professionals to report side effects involving fluoroquinolones to the FDA.
For full information log to
https://www.fda.gov/Drugs/DrugSafety/ucm628753.htm
Source : With inputs from FDA