Screening must- first-degree relatives of celiac disease have high prevalence of CD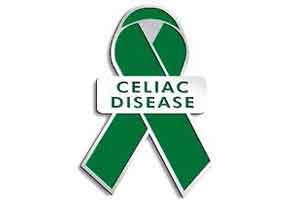 Rochester, Minnesota: A retrospective cohort study of patients with celiac disease has found a high prevalence of the celiac disease among parents, siblings and children (first-degree relatives) of the patient.
The study, published in the Mayo Clinic Proceedings, calls for screening of all the first-degree relatives (FDRs) of patients including those who do not show any symptoms.
Celiac disease (CD) is one of the most common food-related chronic disorders. It is an immune reaction to eating gluten, a protein found in wheat, rye and barley, that can damage the lining of the small intestine over time. It can cause malabsorption of nutrients, weight loss, diarrhoea, fatigue, and other complications. So far, no therapy exists and patients are bound to maintain a lifelong diet to avoid symptoms and long-term complications.
Worldwide, about 1% of the population is estimated to suffer from it. Celiac disease is suspected to be more prevalent in north India as wheat forms the main staple food here. The diagnosis rate of celiac disease is as low as 5% in India.
Imad Absah, a gastroenterologist at Mayo Clinic, Rochester, Minnesota, and colleagues investigated the prevalence of first-degree relatives with celiac disease detected at screening and diagnostic significance of anti-tissue transglutaminase (anti-TTG).
The researchers studied 104 patients with celiac disease and their FDRs. The data was collected from electronic records of Mayo Clinic and celiac disease registry from December 20, 1983, to May 22, 2017.
The retrospective study, to be published in Mayo Clinic Proceedings in September, found that 44% of screened first-degree relatives had celiac disease. Of those patients, 94% had symptoms that were not classic or had no symptoms at all.
Also Read: New Drug for celiac disease -Gluten free diet no more
Key findings include:


Of 477 FDRs identified, 360 were screened (mean screening rate per family, 79%±25%) and 160 FDRs (44.4%) were diagnosed with celiac disease, at a mean age 31.9±21.6 years (62% female).


All diagnosed FDRs had positive anti-TTG titers.


Clinical features were documented in 148 diagnosed FDRs, of those 9 (6%) had classic, 97 (66%) had non-classic symptoms, and 42(28%) had no reported symptoms.


Histology reports were available from 155 FDRs: 12 (8%) had Marsh 1, 77 (50%) had Marsh 3a, and 66 (43%) had Marsh 3b.


A level of anti-TTG greater than or equal to 2.75 of the upper limit of normal identified FDRs with villous atrophy with 87% sensitivity, 82% specificity, and a positive predictive value of 95%.


Also Read: Celiac Disease diagnosis takes 3.5 years in patients who have no GI Symptoms : JAMA
"This research illustrates why it is important for clinicians and patients to be vigilant for celiac disease, especially in those with a family history," write the authors.
To read the complete study follow the link:
https://doi.org/10.1016/j.mayocp.2019.03.027