Ferric carboxymaltose most effective therapy for GI-related iron deficiency anemia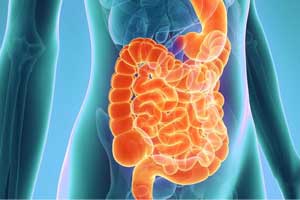 Ferric carboxymaltose (FCM) is an effective treatment for the patients with iron deficiency anemia (IDA) who have gastrointestinal (GI) disorders and its safety profile is comparable to that of other intravenous IV iron agents, revealed a pooled analysis of four prospective, randomized, active-controlled trials in patients with IDA. Findings are published in the journal Digestive Diseases and Sciences.
Gary R. Lichtenstein and Jane E. Onken conducted the study to compare the efficacy and safety of intravenous (IV) FCM versus oral iron and other IV iron therapies in patients with IDA resulting from GI disorders.
A pooled analysis of four prospective, randomized, active-controlled trials in patients with IDA was performed. Efficacy measures included a change from baseline in haemoglobin (Hb), ferritin, and transferrin saturation (TSAT) and correlations of baseline Hb, ferritin, and TSAT to change in Hb. The incidence and type of adverse events were evaluated. A total of 191 patients were evaluated.
Also Read: Anemia and Iron Deficiency in Patients With Chronic Heart Failure: Prevalence and Outcomes
Key Findings:


The mean change in Hb from baseline to the maximum value was 0.8 g/dL with oral iron (P = 0.001 vs. FCM), 2.2 g/dL with FCM, 2.0 g/dL with any IV iron (P = 0.391 vs. FCM), and 1.9 g/dL with iron sucrose (P = 0.329 vs. FCM).


Patients treated with FCM and iron sucrose had larger increases in Hb. This effect may have been attributed to a lower baseline Hb level.


Drug-related adverse events occurred in 11.9, 12, 26.2, and 25% and serious adverse events (SAEs) occurred in 6.9, 4, 9.8, and 12.5% of patients in the FCM, oral iron, other IV iron therapies, and iron sucrose groups, respectively.


The more severe the anemia was at baseline, the greater the response was to treatment in regards to hemoglobin changes; this effect was not seen, however, in patients treated with oral iron therapy.


Compared with those receiving other iron treatments, patients receiving FCM had significantly greater peak absolute ferritin values and greater increases in transferrin saturation (TSAT) values.


No SAEs were considered treatment-related in the FCM group, compared with two treatment-related SAEs in two patients (6.3%) in the iron sucrose group.


"FCM is an effective therapy in patients with IDA who have GI disorders and has a safety profile comparable to that of other IV iron agents. FCM may be an appropriate alternative to more established parenteral iron therapies, allowing higher doses with each infusion and therefore fewer infusions to achieve repletion of iron stores and rapid [hemoglobin] responses." concluded the authors.
For more information follow the link:
https://doi.org/10.1007/s1062
Source : With inputs from Digestive Diseases and Sciences