................................ Advertisement ................................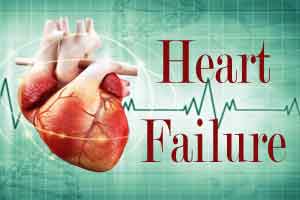 This study investigates the epidemiology of anemia and iron deficiency in a broad range of patients referred to a cardiology clinic with suspected heart failure.
Anemia is common in patients with heart failure (HF) and associated with more severe symptoms and an adverse prognosis; further investigation often reveals blood indexes that suggest iron deficiency, which may also be associated with an adverse outcome. However, not all patients who appear iron deficient have anemia. The prevalence and association of anemia and iron deficiency depend on how they are defined. Blood hemoglobin and iron indexes have a continuous distribution. Small changes in values used to define what is abnormal can have marked effects on the prevalence of anemia or iron deficiency, making it difficult to understand the association between these conditions.
Anemia and iron deficiency not only indicate an adverse prognosis but also are potential targets for therapy in patients with HF. If anemia persists despite correction of iron deficiency, then erythropoiesis-stimulating peptides may be administered to stimulate erythrocyte production.Whether anemia or iron deficiency is the key driver of worsening symptoms and prognosis in patients with HF or whether each is important in its own right is currently uncertain. A large trial revealed that darbepoeitin alfa could increase hemoglobin concentrations, but this resulted only in a modest improvement in quality of life and no reduction in hospitalizations or death. However, two medium-sized randomized clinical trials of intravenous iron suggested improvements in symptoms, functional class, and morbidity, which did not appear to be related to the severity of anemia.
Understanding the interplay of HF, anemia, and iron deficiency is also hampered by the lack of universally accepted diagnostic criteria for HF. Anemia might simply be a manifestation of age and comorbidity in this population. Accordingly, the epidemiology of anemia and iron deficiency was investigated in a broad range of patients referred to a cardiology clinic with suspected HF.
Key Points
Questions What is the prevalence, using various definitions, of anemia and hematinic deficiencies in patients with heart failure and how are they related to prognosis?

Findings In this observational study of 4456 patients referred to a community-based heart failure clinic, anemia was present in one-third of patients, of whom two-thirds had iron deficiency. Both anemia and markers of iron deficiency, except ferritin, were associated with a poorer prognosis, including an excess of cancer deaths.

Meaning In patients with heart failure, anemia is commonly associated with iron deficiency, and anemia and iron deficiency may both be therapeutic targets.

................................ Advertisement ................................

Methods

Patients referred with suspected HF to a cardiology outpatient clinic serving a mixed urban-rural community (Kingston-upon-Hull and East Riding of Yorkshire, United Kingdom; population, approximately 550 000) from January 1, 2001, through December 31, 2010, were invited to participate in this study. Follow-up data were censored on December 13, 2011. The only exclusion criterion was the inability to provide valid informed consent because of age younger than 18 years or important cognitive dysfunction.

Discussion

This analysis confirms that anemia is common in patients referred for investigation of suspected HF, especially if the diagnosis of HF is subsequently confirmed by objective evidence of cardiac dysfunction. The prevalence of anemia is similar regardless of the underlying HF phenotype and, even if borderline, is often associated with iron deficiency.The severity of anemia and iron deficiency were both strongly related to all-cause and cardiovascular mortality on univariate analyses. Patients with anemia were at increased risk of sudden and HF-related death. Elimination of iron or hemoglobin from the multivariable model strengthened the association of the other with outcome. Therefore, it is likely that both the severity of anemia and iron deficiency contribute to an adverse outcome in patients with HF.

................................ Advertisement ................................
Conclusions
In patients with heart failure, with or without a reduced left ventricular ejection fraction, anemia and iron deficiency are common and many patients have both, suggesting that iron deficiency could be an important cause of anemia in this setting. Serum concentrations of iron and transferrin saturation are more strongly associated with anemia than are serum concentrations of ferritin, which may be greatly influenced by activation of inflammatory pathways. Both anemia and iron deficiency are associated with a higher all-cause mortality, mostly driven by cardiovascular deaths. The incidence of gastrointestinal malignant tumors is fairly low in patients with heart failure and only slightly higher in patients with anemia or iron deficiency. These data should help with the planning, execution, and interpretation of future interventional trials designed to treat iron deficiency and/or anemia.
To read the entire article, click on the following link:
 doi:10.1001/jamacardio.2016.1161.
Supriya Kashyap Joined Medical Dialogue as Reporter in 2015 . she covers all the medical specialty news in different medical categories. She also covers the Medical guidelines, Medical Journals, rare medical surgeries as well as all the updates in medical filed. She is a graduate from Delhi University. She can be contacted at supriya.kashyap@medicaldialogues.in Contact no. 011-43720751
................................ Advertisement ................................