FDA grants breakthrough device designation to iLet Bionic Pancreas System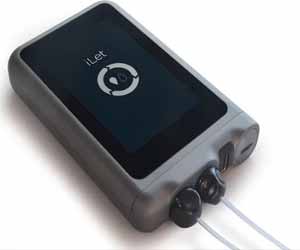 iLet Bionic Pancreas System has received FDA's (Food and Drug Administration) Breakthrough Device designation. The pocket-sized device, being developed by the biotechnology company Beta Bionics, autonomously controls blood sugar levels in patients with diabetes and other conditions.
In a press release, the Company stated that the Breakthrough designation for the iLet Bionic Pancreas System "contemplates configurations with most insulin analogues approved for pumping." The device is similar to an insulin pump however it only requires users to enter their body weight in order to initialize therapy in the system. It uses mathematical dosing algorithms based on home-use clinical trial results in adults and children with type 1 diabetes. The system can be configured to function as an insulin-only, glucagon-only, or a bihormonal bionic pancreas using insulin and glucagon.
People with type 1 diabetes suffer from insulin deficiency and inappropriate glucagon secretion. Both hormones are essential to ensure stable and healthy blood glucose levels.
Read Also: Blood Sugar Control In Pediatric Patients: FDA approves first Non-Insulin Drug for Type 2 Diabetes
"We believe the iLet Bionics Pancreas System represents a true breakthrough therapy for the management of glycemia, particularly in type 1 diabetes," said Beta Bionics president and CEO Ed Damiano in a press release. "We are particularly excited by the possibility that the iLet may be able to provide safer and more effective therapy in far more people than current therapies due to its simplicity of use."
According to Beta Bionics, the iLet is designed to function as three medical devices in one. It can be configured as an insulin only bionic pancreas, a glucagon-only bionic pancreas, or a bihormonal bionic pancreas using insulin and glucagon. The insulin-only and bihormonal configurations may be helpful in diabetes. The glucagon-only configuration may be helpful in rare conditions that often lead to chronic, low blood-sugar conditions, such as congenital hyperinsulinism (CHI).
Beta Bionics is partnering with Zealand Pharma in the development of iLet.
"We look forward to progressing Dasiglucagon in the bihormonal artificial pancreas system into phase 3 development, said Zealand CEO, Emmanuel Dulac. Dasiglucagon is a glucagon analogue designed to be stable in aqueous solutions and is currently being investigated for the treatment of congenital hyperinsulinism and severe hypoglycemia.
Read Also: Cancer drug Neratinib holds potential for diabetes treatment, finds study