Cancer drug Neratinib holds potential for diabetes treatment, finds study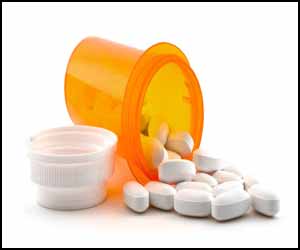 Germany: Neratinib -- a drug used for the treatment of breast cancer -- holds potential for the treatment of diabetes (both type 1 and type 2 diabetes), suggests a recent study published in the journal Nature Communications.
According to the study, kinase inhibitor neratinib was found to be beneficial in ameliorating hyperglycemia (high blood sugar) as well as improving β-cell survival and function under diabetogenic conditions. The drug has the potential to halt the immune system from destroying beta cells -- cells that produce insulin in the pancreas. In type 1 diabetes, the immune system destroys beta cells in the pancreas. The study showed that the treatment enabled the beta cells to continue insulin production.
Both type 1 and type 2 diabetes are characterized by loss of function and/or mass of pancreatic β-cells. Pancreatic β-cell apoptosis contributes to the loss of insulin-producing β-cells in diabetes, rapidly induced by the activation of the immune system in T1D and slowly progressing in T2D.
Current treatments for diabetes are directed towards alleviating only the symptoms. None of the currently used antidiabetic agents target the maintenance of endogenous β-cell mass, although it has been demonstrated that even a small amount of preserved endogenous insulin secretory function has great clinical benefits.
Read Also: Addition of diabetes drug Metformin improves survival in lung cancer patients: JAMA Oncology
Mammalian sterile 20-like kinase 1 (MST1) is a key regulator of pancreatic β-cell death and dysfunction; its deficiency restores functional β-cells and normoglycemia. The identification of MST1 inhibitors represents a promising approach for β-cell-protective diabetes therapy.
Amin Ardestani, University of Bremen, Bremen, Germany, and colleagues, in the study, identify neratinib, an FDA-approved drug targeting HER2/EGFR dual kinases, as a potent MST1 inhibitor, which improves β-cell survival under multiple diabetogenic conditions in human islets and INS-1E cells.
In experiments, they tested whether neratinib on cells similar to beta cells grown in a laboratory. They then explored whether neratinib could protect human beta cells. Additionally, they tested the drug in mice which had a condition similar to type 1 diabetes.
Read Also: Elevated Blood sugar in diabetes may damage DNA and lead to cancer
According to the results, neratinib halted the destruction of beta cells in lab-grown beta cells and human beta cells. When neratinib was not used, the same sets of cells died.
In the mouse experiments, that given neratinib was able to produce more insulin compared to those not treated with the drug. Also, the mice treated with neratinib had significantly lower blood glucose levels throughout the study, which lasted 35 days.
The study, "Neratinib protects pancreatic beta cells in diabetes," is published in the journal Nature Communications.
Source : Nature Communications