FDA approves Oralair for grass pollen-induced allergic rhinitis in kids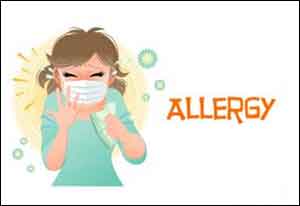 The US Food and Drug Administration approved the extension of the indication for Oralair an allergy immunotherapy sublingual tablet, to treat patients ages five to nine with grass pollen-induced allergic rhinitis, announced Stallergenes Greer pharmaceuticals.
Oralair is the only allergy immunotherapy tablet that contains grass pollens from five of the most common grasses in the United States like Sweet Vernal, Orchard, Perennial Rye, Timothy, and Kentucky Blue Grass and received FDA approval in patients ages ten to 65 in 2014.
Read Also: Antihistamines + LTRAs more effective than antihistamines alone in allergic rhinitis
"We are very pleased to be able to make this effective and convenient treatment option with a demonstrated safety profile available for children ages five and over as well as adults," said Fereydoun Firouz, Chairman and CEO of Stallergenes Greer. "AIT can offer a valuable benefit to patients to help treat the underlying cause of allergies. Oralair provides an important option to patients who seek the relief of AIT but want the convenience of taking a tablet at home. We are committed to enabling physicians to determine the treatment method that best meets the disease and lifestyle needs of the patient."
Oralair is indicated as immunotherapy for the treatment of grass pollen-induced allergic rhinitis with or without conjunctivitis confirmed by positive skin test or in vitro testing for pollen specific IgE antibodies for any of the 5 grass species contained in this product.
The pediatric approval was based on a study involving 278 children and adolescents 5–17 years of age; patients received Oralair or placebo starting approximately 4 months prior to the grass-pollen season and continued treatment for the duration of the pollen season.
Efficacy was assessed via the daily recording of symptoms and rescue medication use with the Combined Score (CS), the Rhinoconjunctivitis Total Symptom Score (RTSS), and the Rescue Medication Score (RMS).
Results showed a relative difference between Oralair and the placebo arm of:


−30.1% ( −46.9; −13.2) for CS


−30.6% ( −47.0; −14.1) for RTSS


−29.5% ( −50.9; −8.0) for RMS


Read Also: Childhood vaccinations do not increase risk of allergy
In order to find out the safety profile of Oralair in the pediatric population, an open-label study was conducted in 307 children, 5 to 9 years of age.
Adverse reactions reported at an incidence of ≥2% were: throat irritation (22.1%), oral pruritus (11.7%), oral paresthesia (11.1%), tongue pruritus (8.1%), mouth edema (6.2%), cough (6.2%), oropharyngeal pain (4.2%), ear pruritus (5.2%), eye pruritus (4.6%), lip edema (3.3%), vomiting (2.6%), tongue edema (2.3%), abdominal pain (2.3%), oral discomfort (2.3%), and ocular hyperemia (2.0%).
Allergic rhinitis affects approximately 40 to 60 million people in the U.S. and treatment options include allergy immunotherapy, a disease-modifying treatment that treats the underlying cause of allergy and can provide long-lasting improvements of allergy symptoms.
Source : press release