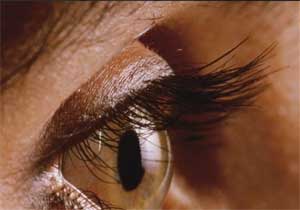 The U.S. Food and Drug Administration (FDA) has approved Dextenza (dexamethasone ophthalmic insert) 0.4mg for intracanalicular use for the treatment of ocular pain following ophthalmic surgery, announced Ocular Therapeutix, Inc.
Dextenza is the first FDA-approved intracanalicular insert that delivers a 0.4mg dose of dexamethasone, a corticosteroid, for up to 30 days following insertion.
The approval of Dextenza was based on (i) demonstrated efficacy in two randomized, vehicle-controlled Phase 3 studies in which a statistically significantly higher incidence of subjects were pain free at day 8 post-cataract surgery compared to the vehicle control group and (ii) safety in the two Phase 3 studies as well as a third randomized, vehicle-controlled Phase 2 study.
Read Also: Loteprednol – New Topical Steroid for Post surgery Eye Pain
Dextenza was associated with a higher incidence of pain-free patients at all postoperative days (Day 2, 4, 8) compared with vehicle. At Day 8, 80% and 77% of Dextenza-treated patients were pain-free vs 43% and 59% for vehicle in Studies 1 and 2, respectively.
The most common adverse events associated with therapy included anterior chamber inflammation and elevations in intraocular pressure (occurred in approximately 5-9% of patients).
For patients, Dextenza offers the convenience of a full course of post-surgical steroid treatment with a physician's one-time placement of a single intracanalicular insert. Dextenza has the potential to replace a complex eye drop regimen that under the current standard of care requires up to 70 topical ocular steroid drops.
Read Also: How to manage pain following Vitrectomy for Retinal Detachment
Dextenza is a preservative-free ophthalmic insert that is inserted in the lower lacrimal punctum and into the canaliculus. Dextenza is resorbable and does not require removal. Saline irrigation or manual expression can be performed to remove the insert if necessary. Dextenza is intended for single-use only.
"We believe this approval is a major external validation of the drug delivery technology platform, and also of the transformation that has taken place at Ocular. While we are excited by the approval of our first drug product, our goal has always been to bring Dextenza to as many patients as possible in the near term and to revolutionize ophthalmic drug delivery by making drops obsolete. We now turn our efforts towards the successful commercial launch of Dextenza, said Antony Mattessich, the Company's President and Chief Executive Officer.