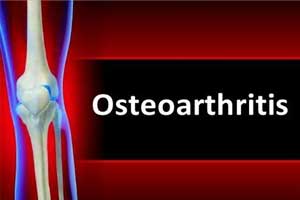 Positive topline results from a Phase 3, randomized, double-blind, placebo-controlled study showed Fasinumab-treated osteoarthritis patients experienced significantly less pain and improved functional ability from baseline compared to placebo announced Regeneron Pharmaceuticals Inc. and Teva Pharmaceutical Industries Ltd. At the week 16 primary efficacy analysis, the study met both co-primary endpoints and all key secondary endpoints.
Fasinumab targets nerve growth factor (NGF), a protein that plays a central role in the regulation of pain signaling. There is evidence that NGF levels are elevated in the synovial fluid of patients with chronic pain conditions.
"We are encouraged by these data and look forward to advancing our pivotal Phase 3 fasinumab program in patients with osteoarthritis of the knee or hip, who currently have very limited therapeutic choices to treat their chronic pain, other than with non-steroidal anti-inflammatory drugs or opioids," said George D. Yancopoulos, M.D., Ph.D., President and Chief Scientific Officer of Regeneron.
The participants in the Phase 3 study were randomized to either subcutaneous fasinumab 1mg every 8 weeks (N=215), every 4 weeks (N=217), or placebo (N=214). The co-primary endpoints chosen were the change in pain and physical function score from baseline. After the primary efficacy assessment at week 16, patients continue on therapy for an additional 36 weeks, followed by a subsequent 20-week off study drug follow-up period for further safety assessment.
Read Also: Tanezumab Novel drug for improving pain in Osteoarthritis
Key study findings:
Week 16 efficacy results showed that the change from baseline in pain (measured by the Western Ontario and McMaster Universities Osteoarthritis Index [WOMAC] pain subscale score) was -1.56, -2.25, and -2.78, for placebo, fasinumab every 8 weeks and fasinumab every 4 weeks, respectively.
Change in physical function at Week 16 vs baseline (measured by the WOMAC physical function subscale score) was -1.37, -2.10, and -2.57, respectively.
Interim safety data indicate that fasinumab was generally well tolerated, with similar adverse events (AEs) as those observed in previous fasinumab trials.
At week 16, treatment discontinuations due to AEs had occurred in 6% of the placebo group patients, 5% of the fasinumab 1 mg every eight weeks group patients and 6% of the fasinumab 1 mg every four weeks group patients.
Regeneron and Teva are jointly developing fasinumab as part of a global collaboration agreement. The companies plan to present detailed results at an upcoming medical congress.