Familial hypercholesterolemia does not increase risk of heart attack, finds study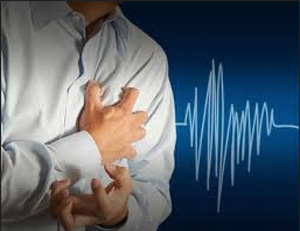 Norway: A new registry study from Norway has shown that risks of heart attack and ischemic stroke are not increased in people with familial hypercholesterolemia (FH), putting an end to the long-debated topic of whether FH increases the risk of cerebrovascular disease, including ischemic stroke.
Familial hypercholesterolemia is a common autosomal dominant disease leading to an increased level of serum LDL (low-density lipoprotein) cholesterol and risk of coronary heart disease.
Earlier studies on the potential link have produced mixed findings, Anders Hovland, Department of Clinical Medicine, University of Tromsoe, Norway, and colleagues write in the journal Stroke. They studied the incidence of cerebrovascular disease in a cohort of people with genetically verified FH compared with the entire Norwegian population and examined whether people in this cohort with the previous cohort had increased risk of cerebrovascular disease.
"Our results raise new questions on the specific role of LDL cholesterol in cerebrovascular disease and ischemic stroke," they note.
For the study, the researchers linked people with FH to the nationwide database of CVD hospitalizations between 2001 and 2009. They estimated rates of hospitalization for CVD among 3,144 people with FH, and for ischemic stroke among 3,166 people with FH.
Also Read: New JAS Guideline for Treatment and Diagnosis of Familial Hypercholesterolemia
Key Findings:


A total of 46 cases (19 women and 27 men) of cerebrovascular disease were observed in the cohort of people with FH, with no increased risk of CVD compared with the general population.


A total number of ischemic strokes in the cohort of people with FH was 26 (9 women and 17 men), with no increased risk compared with the general population.


Prior coronary heart disease significantly increased cerebrovascular disease risk in women but not in men.


Also Read: High LDL does't confer increased risk of stroke
The authors acknowledge the limitations of their study, including the lack of information about actual lipid levels, medications and lifestyle factors, as well as the issue of selection bias inherent in register studies. They noted, though, that all physicians in Norway may order genetic testing of FH for free, reducing the risk of cost-based bias.
Based on the findings, the authors concluded that in a large cohort of genetically verified FH, risks of cerebrovascular disease and ischemic stroke were not increased compared with the total Norwegian population.