Eye - Window for diagnosis of Dementia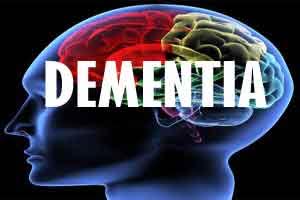 A thinner retinal nerve fiber layer (RNFL) is associated with a worse cognitive function in individuals without a neurodegenerative disease as well as greater likelihood of future cognitive decline, according to a study recently published in the journal JAMA Neurology. Retinal neurodegeneration was linked to cognitive decline implying that retinal structures may be biomarkers for dementia.
Fang Ko and his associates conducted a study to examine the potential of retinal nerve fiber layer (RNFL) thickness measurement in identifying those at greater risk of cognitive decline in a large community cohort of healthy people.
The study included 32 038 UK residents aged 40 to 69 years who had undergone baseline retinal optical coherence tomography imaging. Four basic cognitive tests were performed at baseline, which was then repeated approximately 3 years later. The researchers analyzed eyes with high-quality optical coherence tomography images, excluding those with eye disease or vision loss, a history of an ocular or neurological disease, or diabetes.
The study found that future decline in cognitive function is associated with a thinner RNFL in a large. Those in the lowest 2 quintiles of baseline RNFL distribution had twice the likelihood of a developing a decline in cognitive function over a 3-year follow-up interval compared with those in the top RNFL quintile. The findings show that a thinner RNFL is a potential indicator of currently impaired cognition and may have a potential role in screening for those at an increased risk of a future decline in cognitive function.
The study concluded that a thinner RNFL is associated with a significant future cognitive decline in people aged 40 to 69 years which indicates that retinal anatomical measures as a useful potential screening test for identifying those at risk of future cognitive loss.
Read Also:
Anticholinergics linked to elevated risk of Dementia in elderly
Cognitive decline sets in with normal aging and is related to lifestyle. The accelerated cognitive decline indicates neurodegenerative pathology, which can be captured preclinically with brain imaging techniques and protein biomarkers.
Dementia is the neurodegenerative condition that is contributing most substantially to the global disease burden, with an estimated prevalence of 45 956 000 patients worldwide
For more information log on to
https://jamanetwork.com/journals/jamaneurology/fullarticle/2685869#191603262
Source : With inputs from the journal JAMA Neurology