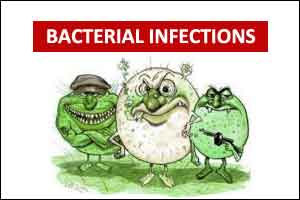 A new study published in Science Translational Medicine has reported that a new class of engineered proteins may counter infection caused by Staphylococcus aureus. This bacterial species is considered one of the largest global health threats.
Staphylococcus aureus subverts the host immune system with various mechanisms, including the cytolytic leukocidins. Chan et al. modified a protein scaffold to generate centryins, which bind S. aureus leukocidins in vitro and can protect human cells from leukocidin-mediated lysis.
"To our knowledge, this is the first report showing that proteins called centyrins can potently block the effects of severe S. aureus bacterial infections in mice, and in human cell experiments," says lead study author Victor Torres, Ph.D., associate professor in the Department of Microbiology at NYU Langone Health.
Read Also: CMC Vellore Doctors identify killer strain of bacteria
The preclinical study found that a select group of centyrins interfered with the action of five toxins that S. aureus depends on for escaping the human immune system and invading tissues. By taking away the bacteria's ability to thrive without destroying it, the new approach could help to address antibiotic resistance, the problem where treatments destroy some bacterial strains, only to make more space for others less vulnerable to available antibiotics over time.
Read Also: Wasp venom source of antibiotics to tackle resistant bacteria
Nearly one-third of the human population are carriers of S. aureus, generally without symptoms. But for those with weakened immune systems, S. aureus infection may result in life-threatening lung, heart, bone, or bloodstream infections, says Torres. S. aureus has long posed a threat to hospitals. Strains that have become resistant to many antibiotics (including methicillin) are called methicillin-resistant S. aureus (MRSA), which leads to 11,000 deaths in the United States each year.
"MRSA remains a major threat because generations of treatment and vaccine attempts have failed to control it," says Torres. "Our study responds to an urgent need for new thinking in anti-staphylococcal therapeutics."
The authors suggest that these centryins could one day be used to prevent or possibly treat S. aureus infections in people.
For full information log on to http://stm.sciencemag.org/content/11/475/eaat0882