Exercise improves metabolic health, confirms reduced level of liver fat biomarker: JAMA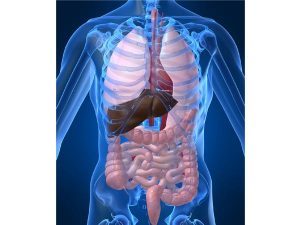 USA: Exercise improved lipid traits and insulin sensitivity as determined by the levels of dimethylguanidino valeric acid (DMGV) - a recently determined novel circulating biomarker of liver fat, according to a recent study. In simpler words, DMGV is a molecule in the blood linked to poor health outcomes.
Findings of the study, published in the journal
JAMA Cardiology,
suggests that DMGV levels may help in the identification of people who will require additional therapies beyond guideline-directed exercise for improvement of their metabolic health.
Jeremy M. Robbins, Division of Cardiovascular Medicine, Beth Israel Deaconess Medical Center, Boston, Massachusetts, and colleagues determined the association between dimethylguanidino valeric acid and metabolic health traits before and after 20 weeks of endurance exercise training.
The Health, Risk Factors, Exercise Training, and Genetics (HERITAGE) Family Study included 437 participants with a mean age of 36 years and a median BMI of 25 kg/m2. The participants were made to complete 20 weeks of exercise including 3 days a week for a total of 60 sessions.
Also Read: Liver fat levels effectively monitored by MRI after bariatric surgery
Key findings of the study include:


Baseline levels of DMGV were positively associated with body fat percentage, abdominal visceral fat, very-low-density lipoprotein cholesterol, and triglycerides, and inversely associated with insulin sensitivity, low-density lipoprotein cholesterol, high-density lipoprotein size, and high-density lipoprotein cholesterol.


After adjusting for age, sex, and baseline traits, baseline DMGV levels were positively associated with changes in small high-density lipoprotein particles and inversely associated with changes in medium and total high-density lipoprotein particles (β, −0.15 [95% CI, −0.24 to −0.05] and −0.19 [95% CI, −0.28 to −0.10], respectively), apolipoprotein A1 (β,−0.14 [95% CI, −0.23 to −0.05]), and insulin sensitivity (β, −0.13; P = 3.0 × 10−3) after exercise training.


"These results further support DMGV as a marker of liver fat. Visceral adiposity and hepatic fat are highly interconnected, and while each phenotype is associated with metabolic risk factors, a growing body of evidence suggests that fat in the liver may confer cardiometabolic risk independent of general and even visceral fat," wrote the authors. "DMGV may prove useful in the early detection of subclinical metabolic dysfunction in nonobese individuals."
To read the complete study log on to
doi:10.1001/jamacardio.2019.1573