Standard dose of Paracetamol associated with liver injury in Dengue: Lancet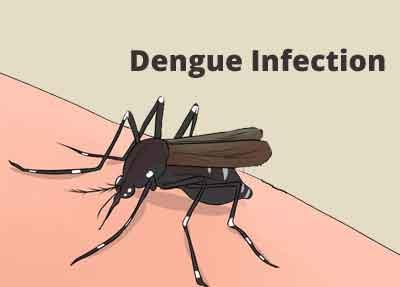 Even recommended paracetamol dose may cause liver injury in Dengue, finds a study appearing in the Lancet.
Paracetamol is the recommended antipyretic for dengue as other anti-inflammatory drugs like ibuprofen or aspirin may augment bleeding tendency. Previous studies have shown that a high dose of the drug may cause hepatic injury. However, a recent study has cautioned that even a standard dose of paracetamol as an antipyretic in dengue may increase the risk for liver toxicity.
The study, published in the journal The Lancet has found that use of a recommended dose of paracetamol in dengue infection increased the incidence of transaminase elevation, and also overall transaminase concentrations. However, daily mean and maximum body temperatures, analgesic intake, pain score, duration of fever, or length of hospital stay did not differ between the paracetamol and placebo groups.
Vasin Vasikasin, Department of Infectious Diseases, Phramongkutklao Hospital, Bangkok, Thailand, and colleagues conducted the study to evaluate whether standard dose paracetamol as an antipyretic in dengue infection caused transaminase elevation, and to evaluate the efficacy of paracetamol.
"Elevated transaminases, commonly alanine transaminase (ALT) and aspartate transaminase (AST), are a non-specific indicator of hepatocellular damage. ALT is specific to the liver, while AST is released following liver, cardiac, or skeletal muscle injury. Hepatic dysfunction manifested as an elevation of liver transaminases is well recognized during dengue infections and might be due to viral-induced liver cell apoptosis, immune-mediated damage, and hypoxic injury from reduced hepatic perfusion," write the authors.
For this randomized, double-blind, placebo-controlled trial, the authors enrolled adult participants (aged ≥18 years) with dengue, as confirmed by either positive NS1 antigen, positive dengue IgM antigen with thrombocytopenia, or positive PCR test, at three Royal Thai Army hospitals in Thailand. Patients were randomly assigned (1:1), by a computer-generated block randomization procedure (block size of six), to receive either paracetamol (500 mg) or placebo (500 mg) every 4 h when body temperature exceeded 38°C during hospitalization. The median daily dose of study medication was 1·5 g (IQR 0·8–2·0).
The primary outcome was the proportion of participants with transaminase elevation, defined as serum aspartate transaminase (AST) and alanine transaminase (ALT) concentrations of more than 3 times the upper limit of normal on a recovery day, in the intention-to-treat population.
Also Read: Indian doctors report atypical and rare presentation of Dengue Fever
Key findings of the study:


The study was terminated early owing to a higher rate of transaminase elevation in the paracetamol group than in the placebo group (22% vs 10%).


The change of AST and ALT concentrations in the paracetamol group was higher than in the placebo group.


Three participants in the paracetamol group had severe dengue: two had upper gastric haemorrhage and one had acute kidney injury.


No patients died or had liver failure.


Also Read: Case of Dengue Myocarditis presenting as ST segment elevation MI
Based on the result the authors caution that paracetamol should be prescribed with great caution, owing to the risk of liver toxicity.
"This study highlights the need for randomized controlled trials of drugs used in the management of dengue fever," Jacqueline Deen and Lorenz von Seidlein, write in an accompanying editorial.
For detailed study log on to
https://doi.org/10.1016/S2214-109X(19)30032-4
Source : With inputs from Lancet