Elevated cardiac troponin no benign condition even in absence of MI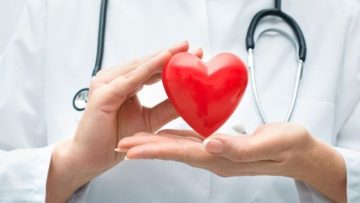 Cardiac troponin (cTn) elevation without a clear aetiology is no benign condition for patients with chest pain, according to a new study. The study, published in the Journal of the American College of Cardiology, suggests that the finding of myocardial injury should be followed by careful workup in these patients.
Elevated cTn levels is a common finding in acutely admitted patients, even in the absence of acute coronary syndrome. In some of these patients, no etiology of cTn elevation can be identified. The term troponinemia is sometimes used to describe this scenario.
Kai M. Eggers, Uppsala University in Sweden, and colleagues aimed to investigate the associations of cTn levels with clinical findings and long-term outcome in acutely admitted patients with the suspected acute coronary syndrome who had been discharged without a specified diagnosis.
In this retrospective registry-based cohort study investigating 48,872 patients from the SWEDEHEART registry (Swedish Web-system for Enhancement and Development of Evidence-based care in Heart disease Evaluated According to Recommended Therapies). Patients were stratified into cohorts with cTn levels less than or equal to the assay-specific 99th percentile and separated by assay-specific cTn tertiles in case of higher levels.
Also
Read:
Any Detectable Cardiac Troponin T even without MI linked to adverse outcomes
Key Findings:


Over a median 4.9 years of follow-up in the SWEDEHEART registry, one in three of those in the highest cTn tertile above the 99th percentile indicative of myocardial injury but who were discharged without a diagnosis of a cardiac event later died had an MI or stroke or were admitted for heart failure. This group significantly exceeded the normal troponin group in risk (HR 2.59, 95% CI 2.39-2.80).


In the SWEDEHEART registry, one in five people admitted acutely for a suspected ACS had cTn levels exceeding the 99th percentile.


Even the "healthiest" patients in that high cTn group -- those without cardiovascular comorbidities, renal dysfunction, left ventricular dysfunction, or significant coronary stenosis -- showed increased odds of major events


Their risk of major adverse events (all-cause mortality, MI, heart failure readmission, or stroke) climbed in a stepwise fashion when further divided into tertiles by cTn compared with people below the 99th percentile, whose rate of events was 271.5 per 10,000 patient-years:




Tertile 1 (lower cTn): 419.1 per 10,000 patient-years


Tertile 2: 562.4 per 10,000 patient-years


Tertile 3 (highest cTn): 1,046.1 per 10,000 patient-years







Also Read: Elevated cardiac troponin may occur without heart attack: Latest JACC Study
"Our data are in line with results from studies investigating cTn levels in other populations without acute cardiovascular disease," the researchers wrote. "A common denominator of these studies is the mediation of the prognostic importance of cTn through its association with cardiac abnormalities. These might possibly still be subclinical at the time point of cTn measurement."
"Troponinemia" has been used to describe elevated cTn with no clear reason, but it is "trivializing and should be avoided," the investigators argued.
The next steps after finding abnormal troponin could include a cTn retest (perhaps using a different assay), referral for echocardiography, and invasive or noninvasive coronary imaging, depending on the person's pre-test probability of coronary artery disease, said the research team.
"cTn elevation is associated with cardiovascular and noncardiovascular comorbidities and predicts major adverse events in acutely admitted patients, in whom no definite diagnosis could have been established," the authors concluded, adding that, "the term troponinemia is trivializing and should be avoided. Instead, careful work-up is required in these patients."
For further reference log on to
10.1016/j.jacc.2018.09.082