Early norepinephrine use controls septic shock by 6 hours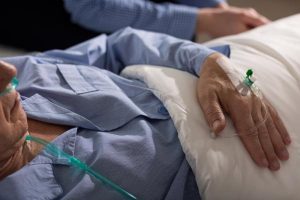 Thailand: In sepsis patients with hypotension, the administration of early low-dose norepinephrine significantly increased shock control by 6 hours compared with standard care, according to a recent study in the American Journal of Respiratory and Critical Care Medicine.
Norepinephrine, also called noradrenaline or noradrenaline, is a naturally occurring stress hormone and neurotransmitter. It increases blood pressure and blood glucose (sugar) levels by constricting (narrowing) the blood vessels and is considered the first-line vasopressor for treating septic shock that does not respond adequately to intravenous resuscitation fluids and other measures.
The early use of norepinephrine has been advocated in many recommendations, including the Surviving Sepsis Campaign Bundle: 2018. However, firm supporting evidence is lacking. Chairat Permpikul, Department of Medicine, Siriraj Hospital, Mahidol University, Bangkok, Thailand, and colleagues conducted the study the phase II trial to evaluate the hypothesis that early low-dose norepinephrine in adults with sepsis with hypotension increases shock control by 6 hours compared with standard care.
Early Use of Norepinephrine in Septic Shock Resuscitation (CENSER) randomized trial enrolled 310 adults who received a diagnosis of sepsis with hypotension in the emergency room of Siriraj Hospital in Bangkok, Thailand. The patients were randomly assigned to receive (n = 155) and standard treatment (n = 155). Median time from emergency room arrival to norepinephrine administration was significantly shorter in the early norepinephrine group (93 vs. 192 min).
The primary outcome was shock control rate, which was a combination of achieving a mean arterial blood pressure of >65 mmHg and either a small reduction in lactate or adequate urine output, by six hours. A secondary outcome was 28-day mortality.
Also Read: Early Thiamine supplementation reduces mortality in patients of septic shock
Key findings of the study include:


Shock control rate by 6 hours was significantly higher in the early norepinephrine group (118/155 [76.1%] vs. 75/155 [48.4%]).


The 28-day mortality was not different between groups: 24/155 (15.5%) in the early norepinephrine group versus 34/155 (21.9%) in the standard treatment group.


The early norepinephrine group was associated with lower incidences of cardiogenic pulmonary edema (22/155 [14.4%] vs. 43/155 [27.7%]) and new-onset arrhythmia (17/155 [11%] vs. 31/155 [20%]).


Also Read: Early Renal Replacement Therapy does not improve outcomes in Septic Shock
"Early norepinephrine was significantly associated with increased shock control by 6 hours. Further studies are needed before this approach is introduced in clinical resuscitation practice," concluded the authors.
For detailed study log on to
https://doi.org/10.1164/rccm.201806-1034OC