Diabetes patients at higher risk of bariatric surgery-associated complications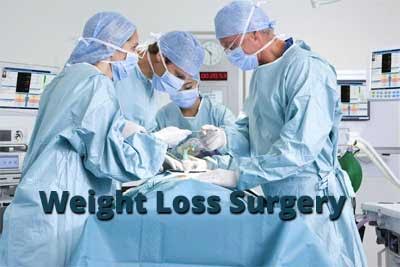 USA: Weight loss surgery, although safe in diabetes patients but is associated with higher complication rates compared with non-diabetic patients, according to an analysis involving more than 550,000 patients who underwent bariatric surgery or sleeve gastrectomy.
According to the study, patients with IDDM (insulin-dependent diabetes) have even higher rates of these complications -- 30-day ICU admissions, deep surgical-site infections, readmission to hospital and surgical-site infections -- compared to NIDDM (non-insulin dependent diabetes) patients.
Andrew A Wheeler, chief of metabolic and bariatric surgery at the University of Missouri in Columbia, presented findings of the study at a meeting presented by The Obesity Society and the American Society for Metabolic and Bariatric Surgery. The study aimed to compare rates of complications in diabetic and non-diabetic patients, as well as IDDM vs NIDDM dependent diabetic patients undergoing sleeve gastrectomy and gastric bypass.
The researchers used data collected from essentially all the bariatric surgeries done at the roughly 840 U.S. centers accredited to do the surgery during 2015-2017 – a total of 555,239 patients – in the Metabolic and Bariatric Surgery Accreditation and Quality Improvement Program run by the American College of Surgeons and the American Society for Metabolic and Bariatric Surgery. The cohort included 413,239 patients without diabetes and 136,010 with diabetes, with the remainder having an unknown status.
Nearly all patients underwent either sleeve gastrectomy or gastric bypass, with significantly more patients, 74%, having sleeve gastrectomy in the group without diabetes, and 62% of those with diabetes undergoing sleeve gastrectomy.
Read Also: Bariatric surgery lowers heart attack risk in diabetes: JAMA
Key findings of the study include:


16.5% of patients had diabetes and 8% of patients had IDDM (32.7% of diabetics).


Overall complication rates in diabetics were low but diabetes was associated with increased rates of complications.


Noted differences, were higher death rates, admission to ICU and readmission rates in diabetic patients for both procedures --

U.S. patients with diabetes who underwent bariatric surgery during 2015-2017 had a 49% higher rate of deep surgical-site infections and a 31% higher rate of 30-day ICU admissions,

compared with patients without diabetes.


Comparing IDDM vs NIDDM, significant differences were found in superficial and deep wound infections, wound disruption, renal failure, UTI, ICU admission, readmission, and death.


The absolute complication rates were, in general, low. For example, the total rate of superficial plus deep surgical-site infections was less than 1% both in patients with diabetes and those without, although the rate rose above 1% in patients with insulin-dependent diabetes.


The most common complication was 30-day hospital readmission, which was 4.0% in patients without diabetes, 4.8% in those with diabetes, and 6.4% in patients with insulin-dependent diabetes.


Gastric bypass led to more complications than did sleeve gastrectomy, but complications with both types of surgeries increased in patients with diabetes, compared with those without diabetes.


Read Also: Bariatric surgery reduces risk of microvascular complications in diabetes
"Weight loss surgery should be offered to diabetic patients with the awareness that complications may be higher," concluded the authors.
The study, "Complications in Diabetic Patients Undergoing Weight Loss Surgery: An Analysis Of The Metabolic And Bariatric Surgery Accreditation Quality Improvement Project (Mbsaqip): 2015-2017," was presented at the Obesity Week 2019 held in Las Vegas, NV.
Source : With inputs from Obesity Week 2019