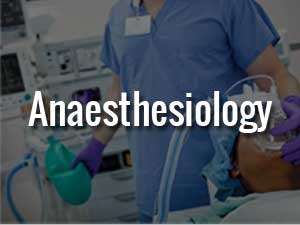 Dexmedetomidine was found superior to clonidine in attenuating the hemodynamic pressure response as well as reducing the dose requirement of thiopentone sodium, reports a study published in the Indian Journal of Clinical Anaesthesia.
Laryngoscopy and endotracheal intubation lead to tachycardia and hypertension due to a sympathetic response.  So, anesthesiologists are always worried about this pressor response which leads to an abnormal circulatory reaction which may be severe or prolonged.
Ganesh Nikam and Madhukrishna conducted a prospective randomized double-blinded study to compare the efficiency of clonidine and dexmedetomidine to reduce hemodynamic response i.e. attenuation of the pressor response to laryngoscopy and tracheal intubation with single premedication dose and evaluate the dose-sparing effect of clonidine and dexmedetomidine on induction agent.
60 patients physical status ASA grade I and II were randomized into two equal groups: C and D (n = 30 in each group). Group C received 1µg/kg of clonidine while group D received 1µg/kg of dexmedetomidine preoperatively over 10 minutes before induction through syringe infusion pump. Each patient has induced with injection of Thiopentone sodium until loss of eyelash reflex. After check ventilation succinylcholine 2 mg/kg was given followed by tracheal intubation. Anaesthesia was maintained with O2+ N2O(50:50) and Vecuronium supplemented with isoflurane. Hemodynamic parameters were recorded.
Read Also: Role of Dexmedetomidine as an adjuvant during general anesthesia

Key study findings:
No statistical difference was found in heart rate, blood pressure (systolic, diastolic and mean arterial pressure) between the two groups from baseline up to induction between two groups.
Group C had higher readings of HR, SBP, DBP, and MAP compared to group D after intubation up to 3 min which was statistically significant.
The induction dose of thiopentone was lower in the dexmedetomidine group and was statistically significant.
"Here we can conclude with our study that Dexmedetomidine stands to a better position when compared to clonidine for attenuation of the pressor response to laryngoscopy and endotracheal intubation and also decreases requirement of thiopentone sodium for induction of general anaesthesia. The hypotension caused by dexmedetomidine was not statistically significant so dexmedetomidine proved to be the agent of choice than clonidine," write the authors.
For reference log on to

https://www.innovativepublication.com/journal-article-file/6703