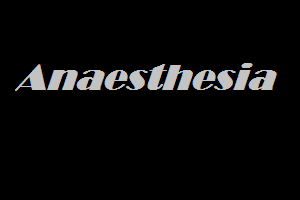 Shinju Obara has laid down the importance of Dexmedetomidine both as a sedative and analgesic which was published as editorial in the Journal of Anesthesia in co-operation with Japanese Society of Anesthesiologists. In the review literature, the author has cited the reference of different studies which supports the use of the drug both as sedative and analgesic. He has very vividly outlined the possible role of drug as an adjuvant during general anesthesia.
Dexmedetomidine, a highly selective α-2-adrenoceptor agonist, has sedative and analgesic effects without respiratory depression. In Japan, dexmedetomidine was approved in 2004 as a sedative in patients during and after mechanical ventilation in the intensive care setting. The frequency of dexmedetomidine use was low immediately after its introduction into clinical practice, which may partly be because its use was limited to up to 24 h; however, this time limitation was removed in 2010.
However, in 2013, a new indication was approved for the sedation of non-intubated patients undergoing surgery or other procedures under local anesthesia. Furthermore, because of the low risk of respiratory depression, dexmedetomidine is used for sedation when performing semi-awake intubation in patients, who are expected to have difficulties with intubation and whose spontaneous breathing should be maintained to avoid a cannot intubate, cannot ventilate situation.
According to the author, the existence of synergistic effects between α-2-adrenoceptor agonists (e.g., dexmedetomidine and clonidine) and anesthetics with different mechanisms of action have been shown in animal and human studies. Taking advantage of the characteristics of this drug, its usefulness as an adjuvant to conventional general anesthesia using propofol or inhaled anesthetics and opioids has been investigated. With its anesthetic-sparing property,  a reduction in individual doses of anesthetics is also expected to reduce side effects.
Pretreatment with dexmedetomidine before general anesthesia
Yoo et al. prospectively investigated the effect of dexmedetomidine pretreatment on propofol requirement for the laryngeal mask airway (LMA) insertion in a randomized controlled trial. They found that 1 µg/kg of dexmedetomidine administration 10 min before anesthesia induction could reduce the propofol requirement by 38% without prolonged respiratory depression or hemodynamic instability.
Intraoperative dexmedetomidine for intra and postoperative pain management
In terms of postoperative surgical pain, the efficacy of intraoperative dexmedetomidine administration has been shown in meta-analyses.
Li et al. performed a randomized controlled study to examine the attenuation effect of the drug pretreatment for propofol injection pain in 137 patients who underwent electroconvulsive therapy. The pain scores that they observed were lower in the pretreatment groups (0.2 or 0.5 µg/kg dexmedetomidine administration in 10 min) than in the control group who received normal saline. They reported that pretreatment using dexmedetomidine was able to reduce propofol injection pain without interfering with the seizure duration which is considered to be associated with patient response to electroconvulsive therapy.
Kwon et al.  evaluated the effect of intraoperative dexmedetomidine (1 µg/kg followed by 0.3–0.5 µg/kg/h until the end of surgery) on the degree of catheter-related bladder discomfort after non-urologic surgery in 70 patients. The incidence and severity of catheter-related bladder discomfort were lower in the study group than in the control group who received normal saline, even 1, 2, and 6 h postoperatively.
Dexmedetomidine administration is sometimes started before the end of surgery for postoperative sedation especially, in patients who require temporary tracheal intubation after surgery but do not need postoperative mechanical ventilation, optimal sedation is required by which spontaneous respiration and tidal volume are maintained. Ishibashi et al.  proposed the use of the drug in such cases.
To plan a dosing regimen, it is important to consider patient characteristics (e.g., age, body weight, etc) and clinical settings, because they affect the pharmacokinetics of sedatives. Xu et al. showed that morbidly obese patients (body mass index ≥ 40 kg/m2) presented much higher peak plasma concentrations and deeper sedation than normal-weight patients after the administration of the drug 1 µg/kg for 10 min.
According to the author, these findings can be useful for the use of dexmedetomidine in daily practice and in near future, the approval of additional indications can be beneficial in utilizing the characteristics of dexmedetomidine to improve the quality of anesthesia practice.
For more reference log on to https://link.springer.com/article/10.1007%2Fs00540-018-2509-5