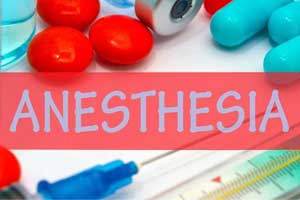 Dexmedetomidine significantly reduced the incidence of emergence agitation (EA) and requirement of desflurane in patients undergoing nasal surgery, reports a study published in the Indian Journal of Anaesthesia.
Nasal surgery under desflurane anaesthesia is more prone to develop emergence agitation (EA). Dr. Manoj Kamal and his associates conducted a randomized, double-blinded, placebo-controlled trial to evaluate the efficacy of dexmedetomidine for prevention of EA and recovery after general anaesthesia.
They hypothesized that dexmedetomidine infusion during the maintenance of anaesthesia leads to reduced incidence of EA in adult patients posted for nasal surgery under desflurane anaesthesia.
A total of 72 patients were randomized to group C and group D. Group C patients received the placebo while group D patients received dexmedetomidine 1.0 μg/kg bolus followed by 0.4 μg/kg/h after induction of anesthesia. Study drug was stopped at extubation. EA was evaluated from extubation till the patient was shifted to the post-anesthesia care unit (PACU). The primary outcome was an incidence of EA. Secondary outcome measured was the requirement of desflurane, hemodynamic stability, and recovery after anesthesia.
Read Also: Role of Dexmedetomidine as an adjuvant during general anesthesia
Key study findings:
Infusion of dexmedetomidine significantly reduced the incidence of EA (Group C 52.8%; Group D 5.6%) by 89.5%.
The end-tidal desflurane concentration was significantly lower and there was an average 28.87% reduction in requirement of desflurane in group D compared to group C.
The mean heart rate was significantly higher in Group C.
In group C time to extubation, time to achieve BIS 90 and time to response on verbal command was significantly lesser compared to group D.
"The results of our study suggest that intraoperative dexmedetomidine infusion (1 μg/kg over 10 min followed by 0.4 μg/kg/h) was effective in reducing the incidence of EA after nasal surgery. It also produced more stable hemodynamics during surgery as well as during extubation and significantly reduced the requirement of desflurane. However, it was associated with delayed extubation, residual sedation, and prolonged PACU stays "write the authors.
EA may be associated with physical injury as well as negative postoperative behaviors. Although it occurs for short duration, it may require pharmacological intervention. Various agents including ketamine, propofol, clonidine, opioids, etc., have been used to prevent EA. However, these medications may increase sedation after anesthesia, cause a slow awakening, and in some cases are associated with undesirable side effects, such as nausea and vomiting.

For reference log on to http://10.4103/ija.IJA_788_17