CRC screening in elderly being recommended against guidelines, finds study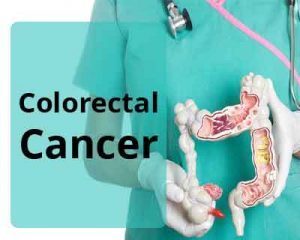 Colorectal cancer screening is being recommended by endoscopists in elderly against guidelines is the finding of a study.
The U.S. Preventive Services Task Force has recommended since 2008 against colorectal cancer (CRC) screening in individuals older than 85 years of age, and against routine screening between ages 76 and 85 but it is unclear what endoscopists recommend in practice.
Audrey Calderwood and his associates assessed over 13,000 normal screening colonoscopy examinations from the statewide New Hampshire Colonoscopy Registry between 2009 and 2014 to examine current practice around cessation of CRC screening in older adults. The study is published in The American Journal of Gastroenterology.
Read Also: Healthy diets linked to better outcomes in colorectal cancer
The primary outcome was endoscopists' recommendation against further screening. The main exposure variables included patient age, family history of CRC, and endoscopist characteristics.
The key study findings included are:


Among 74 endoscopists, 53 were gastroenterologists, 18 were surgeons, and 2 were family medicine physicians.


Nearly 3000 colonoscopies were in individuals aged ≥65 years.


Recommendations against further screening were 16%, 41%, and 65% among age groups 70–74, 75–79, and 80 and older, respectively.


Among those with a family history of Colorectal cancer, CRC , the corresponding rates were 1%, 14%, and 54%.


Between 80% and 92% of patients without a family history were told to return for screening in 10 years, regardless of their age at the time of colonoscopy.


Recommendations against Colorectal cancer, CRC screening in older patients increased significantly between 2009 and 2014.


Advancing age and absence of family history were associated with the recommendation to stop screening colonoscopy.


Gastroenterologists were twice as likely to recommend stopping screening as nongastroenterologists.


Read Also: High vitamin D levels decrease risk of colorectal cancer
The study concluded that having a family history of Colorectal cancer or a non-gastroenterology endoscopist increases the likelihood of being told to return for screening at advanced ages.
Although the observed temporal trend suggests improved guideline uptake, much work remains to be done to educate clinicians and patients. The rate of appropriate CRC screening de-escalation should be viewed as a measure of quality by healthcare systems.
For full information log on to https://www.nature.com/articles/s41395-018-0406-z
Source : With inputs from The American Journal of Gastroenterology