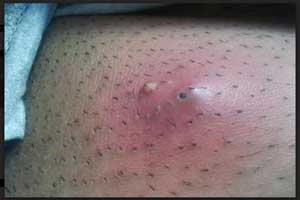 Contezolid (MRX-I) and its prodrug contezolid acefosamil (MRX-4) bagged Qualified Infectious Disease Product (QIDP) and Fast Track status for the treatment of acute bacterial skin and skin structure infections (ABSSSI) from The Food and Drug Administration (FDA), announced MicuRx Pharmaceuticals, Inc.
QIDP designation is granted under the U.S. Generating Antibiotic Incentive Now (GAIN) Act, which provides incentives for the development of antimicrobials active against priority bacterial pathogens, and includes Fast Track designation for review and five years of market exclusivity added to any non-patent exclusivity.
Contezolid and contezolid acefosamil are next-generation oxazolidinone agents with significantly reduced hematologic toxicity compared to earlier antibiotics of this class, such as linezolid, while maintaining the excellent therapeutic efficacy of the class. Contezolid and contezolid acefosamil are active against multidrug-resistant, Gram-positive organisms, including MRSA and VRE, which are categorized as a high threat by the World Health Organization.
Read Also: Iclaprim-Novel Antibiotic for bacterial skin infections
"Despite recent antibiotic launches, unmet needs still exist for an oral anti-MRSA agent with a safety profile appropriate for extended treatment, especially in the outpatient setting," stated Barry Hafkin, M.D., MicuRx's Chief Medical Officer. "We believe that our contezolid portfolio offers a unique profile with excellent clinical safety and efficacy results to date, with the flexibility of intravenous and oral formulations. Transitioning patients with serious infections from the hospital to oral outpatient treatment as soon as possible is a more convenient and more cost-effective treatment compared to continued hospitalization or outpatient IV treatment."
MRSA is the world's most common drug-resistant human bacterial pathogen which causes millions of infections in the skin, bone, lung, and bloodstream, and results in a large number of annual deaths worldwide.
Though there are several antibiotics available in the market with activity against MRSA very few oral agents against serious infections are available. New oral treatment options with an improved safety profile are needed for the outpatient MRSA therapy, as well as for the preferred transition from intravenous to oral therapy providing maximum convenience to patients and minimizing hospitalization time and cost.