................................ Advertisement ................................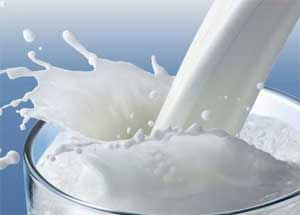 Key findings of the study include:
Milk and milk-product interventions resulted in a greater increase in body weight (0.48 kg; 95% CI: 0.19, 0.76 kg; P  =  0.001), lean mass (0.21 kg; 95% CI: 0.01, 0.41 kg; P  = 0.04), and attenuated gain in percentage body fat (−0.27%; 95% CI: −0.45%, −0.09%; P  = 0.003) compared with control groups.
There were no significant changes in fat mass, height, or waist circumference in the intervention groups compared with the control groups.
In subgroup analyses, the baseline weight and age, and the duration of intervention were associated with the efficacy of milk and milk-product intake on the change in lean mass, percentage body fat, and waist circumference, respectively.
Also Read: Milk consumption may increase risk of Parkinson's Disease, finds new study
"Milk and milk products consist of essential nutrients and high-quality proteins essential for the development of child and adolescent, therefore, children should be encouraged to consume milk and milk products to their diet in sufficient amount to reach healthy intakes," concluded the authors.
Further studies are needed to investigate types of milk products in relation to growth in children," they added.
Medha Baranwal joined Medical Dialogues as an Editor in 2018 for Speciality Medical Dialogues. She covers several medical specialties including Cardiac Sciences, Dentistry, Diabetes and Endo, Diagnostics, ENT, Gastroenterology, Neurosciences, and Radiology. She has completed her Bachelors in Biomedical Sciences from DU and then pursued Masters in Biotechnology from Amity University. She has a working experience of 5 years in the field of medical research writing, scientific writing, content writing, and content management. She can be contacted at medha@medicaldialogues.in. Contact no. 011-43720751
To know about our editorial team click here
................................ Advertisement ................................