Consumption of milk and milk products during growing years helps you achieve a lean body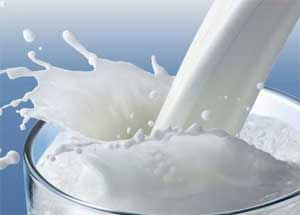 Key findings of the study include:


Milk and milk-product interventions resulted in a greater increase in body weight (0.48 kg; 95% CI: 0.19, 0.76 kg; P  =  0.001), lean mass (0.21 kg; 95% CI: 0.01, 0.41 kg; P  = 0.04), and attenuated gain in percentage body fat (−0.27%; 95% CI: −0.45%, −0.09%; P  = 0.003) compared with control groups.


There were no significant changes in fat mass, height, or waist circumference in the intervention groups compared with the control groups.


In subgroup analyses, the baseline weight and age, and the duration of intervention were associated with the efficacy of milk and milk-product intake on the change in lean mass, percentage body fat, and waist circumference, respectively.


Also Read: Milk consumption may increase risk of Parkinson's Disease, finds new study
"Milk and milk products consist of essential nutrients and high-quality proteins essential for the development of child and adolescent, therefore, children should be encouraged to consume milk and milk products to their diet in sufficient amount to reach healthy intakes," concluded the authors.
Further studies are needed to investigate types of milk products in relation to growth in children," they added.