Consuming dairy delays early menopause, suggests a study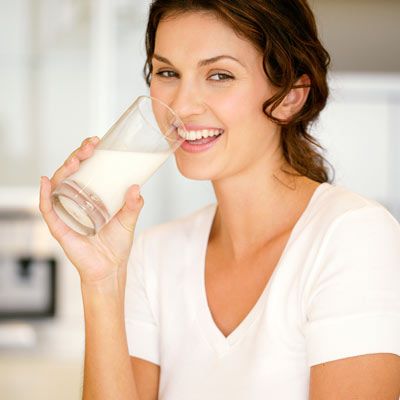 In a prospective study, researchers have found that higher dairy food intake can delay the risk of early menopause. The study appeared in the American Journal of epidemiology.
Early menopause usually refers to the onset of menopause before age of 45 years. Premature menopause or premature ovarian insufficiency occurs before age 40. Menopause occurs when your ovaries stop producing eggs, resulting in low estrogen levels.
The results of the study show that women who consumed more than 4 servings of total dairy food per day experienced a significantly lower risk than women who consumed less than 4 servings per week at baseline. women with the highest dairy intake were on average younger, were more physically active, were less likely to smoke, and had higher BMI than those reporting the lowest intake. The study was led by Alexandra C. Purdue-Smithe, of Department of Biostatistics and Epidemiology.
Milk consists of androgens such as testosterone and androstenedione, which are implicated in ovarian aging. Prior studies suggest that exogenous androgens are positively associated with circulating insulin-like growth factor 1 (IGF-1) in humans. Age is associated with a decrease in levels of circulating IGF-1, and in studies of rats, investigators have observed that low IGF-1 is associated with disruption of luteinizing hormone, which regulates ovulation. Dairy-food consumption may, therefore, increase levels of IGF-1, potentially allowing for the continuation of normal menstrual cycles during the later reproductive years.
Early natural menopause, the cessation of ovarian function prior to age 45 years, affects approximately 10% of women and increases the risk of cardiovascular disease and other adverse conditions. Laboratory evidence suggests a potential role of dairy foods in the ovarian aging process; however, no prior epidemiologic studies have evaluated how dairy-food intake is associated with risk of early menopause.
In this study, the investigators evaluated how intakes of total, low-fat, high-fat, and individual dairy foods were associated with early menopause in Nurses' Health Study II. Women who were premenopausal at the start of follow-up in 1991 were followed until 2011 for early menopause. Food frequency questionnaires were used to assess dietary intake. In Cox proportional hazards models adjusting for age, smoking, and other factors, total baseline dairy-food intake of ≥4 servings/day versus <4 servings/week was associated with 23% lower risk of early menopause. Associations appeared to be limited to low-fat dairy foods, whereas high-fat dairy-food intake was not associated with early menopause. Low-fat dairy foods especially skim milk and yogurt may represent a modifiable risk factor for reducing the risk of early menopause among premenopausal women.
To read more about this study please click on the link provided below-
https://doi.org/10.1093/aje/kwy212