Complementary practices do benefit migraine patients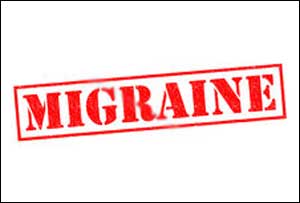 A migraine is a neurological condition frequently characterized by intense, debilitating headaches which are preceded or accompanied by sensory warning signs and other symptoms.
A recent systematic review showed that several complementary practices can reduce headache frequency and symptoms.
Medical Dialogues has earlier reported that Normoxic hypercapnia may be considered as a promising adjunctive/alternative migraine treatment.
Read Also: Hypercapnia may treat Migraine without medicines
According to Rebecca Wells, MD, MPH, of Wake Forest Baptist Health in Winston-Salem, North Carolina, complementary health approaches encompass one of six categories for headache patients.


Lifestyle and behavioral treatment, which ranges from "healthy diets, regularly scheduled meals, staying well-hydrated, and going to bed and getting up at the same time every day," said Wells, to biofeedback and cognitive therapy


Body-mind interventions such as tai-chi, meditation, and yoga


Herbs and supplements such as butterbur, feverfew, riboflavin (vitamin B2), and magnesium


Acupuncture


Massage


Chiropractic manipulation


"People with migraines and severe headaches used these complementary treatments more frequently than people who didn't have a migraine -- most commonly, mind-body therapies such as deep breathing exercises, meditation, and yoga," Wells said.
During the presentation at 2018 Scottsdale Headache Symposium, Wells addressed that two significant risks from complementary treatments are possible, one is the toxicity from supplements such as butterbur (Petasites hybridus root) and the other is the potential risk of cervical artery dissection from chiropractic manipulation.
Read Also: Cannabis an effective option for Migraine Treatment
According to the NIH's National Center for Complementary and Integrative Health, unprocessed butterbur contains pyrrolizidine alkaloids (PAs) which can cause liver damage; only butterbur products that have been processed to remove PAs and labeled or certified as PA-free should be used.
"Sometimes, there is modality a patient already has expressed interest in," and equally important is assessing what other comorbidities or problems might be making a patient's headaches worse," she said.
"If the patient describes a lot of stress and anxiety, mind-body practices may help," she explained. "If they have a lot of constipation, magnesium might be a good option."
One major disadvantage of complementary therapy is the time it takes to cure the disease and moreover it may also require the change in lifestyle including dietary habits. For a few people, taking a pill may be much easier but for a persistent result, complementary therapy might be a better choice.
New guidelines for non-pharmacologic headache treatment are being developed by the American Academy of Neurology and the American Headache Society.
Source : press release