Cannabis an effective option for Migraine Treatment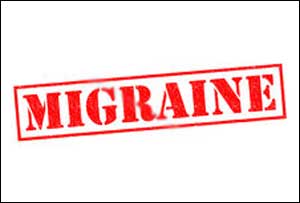 Cannabis may be an effective treatment for migraine management, according to a study presented at the 2018 World Congress on Pain.
D. Krashin and associates conducted a study to examine the number of patients with a migraine that are using marijuana for headache management, their perceived effectiveness, side effects, and other data.
The trial included 3500 patients, 310 of whom were self-identified as marijuana users. Researchers evaluated the perceived effectiveness and concomitant effects of marijuana for headache management using a detailed patient intake questionnaire. New patients who self-identified as marijuana users were asked to complete a supplemental institutional review board (IRB)-approved study questionnaire.
Read Also: First marijuana derived drug to treat severe forms of epilepsy

Key study findings:


The results revealed that 90.3% of marijuana users found it helpful for managing headache pain, with only 7.7% of patients experiencing any adverse events.


Furthermore, 54% of patients reported trying marijuana for daily headache prevention, and of this 47.7 % were currently using marijuana for headache prevention.


Of the participants who were sent the IRB-approved questionnaire, 94 responded; 91.9% (n=82) used marijuana in the previous year and 97.8% (n=72) used marijuana in the previous month.


Marijuana was used for headache-related pain management in 88.9% of patients, and 61.1% used it to manage other pain.


Of the patients who used marijuana for headache management, 8 reported a complete resolution of a headache and 44 reported some relief of headache-related pain but not complete resolution.


"To address the concern for substance use disorder and whether cannabis may function as a 'gateway drug,' our review shows a low incidence of comorbid substance use disorder in this group. The rate of educational attainment and employment were also assessed. The majority of patients in the study have anxiety unrelated to marijuana use, perceive marijuana as safe, and are not concerned about using marijuana, "write the authors.
For reference log on to Marijuana use in headache
Source : press release