Exposure to common plastics linked to type 2 diabetes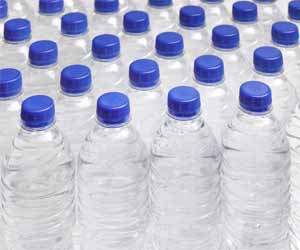 France: Amid reports of the recent ban on plastics in India, a recent study has shed light on the harmful effect of exposure to plastics, associating it with the development of type 2 diabetes (T2D).
According to the study, published in the journal Environmental Health Perspectives, exposure to bisphenol A (BPA) and its analog bisphenol S (BPS) can increase the risk of type 2 diabetes (T2D).
BPA is a chemical commonly used in the production of polycarbonate plastic and epoxy resins and is found in numerous consumer products such as disposable water bottles and takeaway containers and thermal cash register receipts. It is so commonly used that traces are found in the urine of 95% of the population. Several studies have linked the use of BPA to the development of type 2 diabetes, disruption of thyroid hormone balance, adipogenesis, inflammation, dysregulation of glucose metabolism, and oxidative stress.
Owing to the growing concern over BPA, its use has been restricted in some countries. This has prompted the replacement of BPA with alternative compounds including structural analogs of BPA such as bisphenol S -- used in some BPA-free products such as thermal receipts and epoxy resins and in the coatings of food and drink cans.
Fanny Rancière, Université de Paris, Paris, France, and colleagues aimed to investigate whether exposure to BPA and BPS, assessed at up to two-time points, was associated with the incidence of type 2 diabetes.
The researchers performed a case-cohort study on 755 participants with no diabetes and followed-up over 9 years as part of the French prospective cohort Data from an Epidemiological Study on the Insulin Resistance Syndrome. BPA-glucuronide (BPA-G) and BPS-glucuronide (BPS-G) were assessed in fasting spot urine samples collected during the health examinations at baseline and 3 y later. Associations with incident diabetes were also examined.
Also Read: Toxic metals exposure increases risk for cardiovascular disease: BMJ
Key findings of the study include:


A total of 201 incident cases of type 2 diabetes were diagnosed over the follow-up, including 30 in the subcohort.


Compared with participants with the lowest average BPA exposure (below the first quartile), participants in the second, third, and fourth quartile groups of exposure had a near doubling of the risk of type 2 diabetes, with a hazard ratio

(

HR

)

 =

2.56, 2.35, and 1.56, respectively.


The detection of BPS-G in urine at one or both time points was associated with incident diabetes, with an

HR

 

=

HR =

2.81.


Also Read: Chemical exposure in pregnancy linked to brain developmental disorders in kids
According to the authors, the chemicals seem to change how the body regulates insulin and recommended consumers stop re-using takeaway containers and drink from metal water containers to avoid consuming BPA plastic "We cannot completely eliminate BPA. But we can live a bit cleaner, limit your exposure to [bad] plastic. Buy decent water bottles and chuck out your takeaway plastics," they recommend.
"Our findings suggest that exposure to BPA and BPS may be associated with an increased risk for type 2 diabetes and highlight the importance of assessing the potential health hazards associated with BPA substitutes. Further research in more recent prospective cohort studies, where the BPS exposure is likely to be higher, is needed to confirm these results, they concluded.
The bottom line of the study is -- Exposure to BPA and BPA substitutes increase the risk of type 2 diabetes.
More Information: "Exposure to Bisphenol A and Bisphenol S and Incident Type 2 Diabetes: A Case–Cohort Study in the French Cohort D.E.S.I.R" published in the journal Environmental Health Perspectives.
DOI: https://doi.org/10.1289/EHP5159
Journal Information: Environmental Health Perspectives
Source : Environmental Health Perspectives