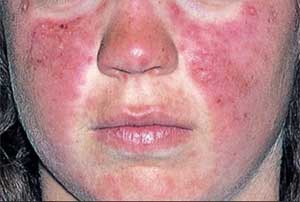 In a first of its kind study published in Arthritis and Rheumatology, reports that Cardiac magnetic resonance (CMR) imaging may improve early detection of cardiac involvement in systemic lupus erythematosus (SLE), even before the clinical symptoms appear.
Cardiac disease is the primary cause of mortality in SLE. Cardiac involvement may be the initial outcome of SLE but the cardiac damage is generally not recognized, especially in the early course of the disease. If identified early than earlier treatment may be initiated which will possibly improve the outcomes but current methods of detecting early cardiac involvement in SLE are not so reliable which urges the need for better diagnostic tools.
Read Also: Bisphosphonate, Vitamin D Combo prevents Atherosclerosis in SLE
Qiang Guo and his associates performed the clinical assessment and CMR studies. The three‐centered prospective study included fifty patients with drug‐naive new-onset SLE, 60 patients with longstanding SLE and 50 healthy subjects. Participants underwent clinical assessment, electrocardiography, echocardiography, and CMR studies. Rheumatic biomarkers and cardiac enzymes were also evaluated.
Study findings:
Analysis of cardiac enzymes, the presence, and size of regional myocardial fibrosis index‐late gadolinium enhancement, strain changes, and bi‐ventricular ejection fraction failed to indicate cardiac impairment in the new onset group.
Native myocardial T1 and extracellular volume (ECV), which are extracellular matrix indices, were elevated in the new onset group (1369±79 ms vs. 1092±57 ms in the control group for native T1; 32±5% vs. 24±3% in the control group for ECV, respectively).
The elevation was independent of SLE activity.
"This study was the first to indicate that drug‐naive new-onset SLE was likely to involve silent cardiac impairment, even in inactive sub‐groups. The structural and functional changes in the myocardium were related to the SLE stage."write the authors.
The study concluded that the finding indicates the value of the early detection of myocardial involvement and the native myocardial T1 values and ECV, rather than current clinical rheumatic and cardiac indices, could serve as early detection markers of myocardial injury before the presence of visual fibrosis and functional decompensation.
Systemic lupus erythematosus (SLE), also known as lupus, is an autoimmune disease in which the body's immune system attacks the body's own healthy tissues. Symptoms may be mild to severe which may include painful and swollen joints, fever, chest pain, hair loss, mouth ulcers, swollen lymph nodes,  and commonly visualized red rash on the skin.

For reference log on to https://doi.org/10.1002/art.40671