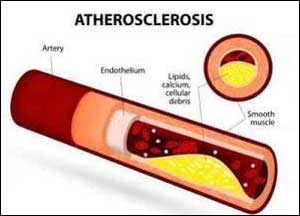 Combination therapy with bisphosphonate and vitamin D may prevent atherosclerosis in patients with systemic lupus erythematosus(SLE), according to a study published in the journal Arthritis Research and Therapy.
Ohmura K and his associates conducted a study to explore the correlation between the development of atherosclerosis and anti-osteoporotic treatment.
A total of 117 patients with SLE were included in the cross-sectional single-center study. Out of the 117 patients, 42 (36%) were receiving BP + VD, 27 (23%) BP alone, 30 (26%) VD  alone and 7 (6%) other agents, including denosumab, estrogen, teriparatide, and calcium, to treat or prevent osteoporosis.
The study found that:
The combination of bisphosphonate and Vitamin D has a potential to decelerate atherosclerosis in patients with SLE.
A negative correlation was established between bone marrow density and intima-media thickness  (IMT) in patients with SLE.
Atherosclerosis in SLE could be affected not only by traditional risk factors but also by SLE-related risk factors, such as duration of disease, duration of glucocorticoid use, disease activity, antiphospholipid antibodies, and renal manifestations.
Statins have been shown to prevent atherosclerosis in the general population by lowering low-density lipoprotein cholesterol levels and by multiple off-target effects such as anti-inflammation and proliferation.
Read Also: Anti-inflammatory drugs not yet for Atherosclerosis-ESC Consensus statement
According to the authors, bisphosphonates are expected to inhibit arterial plaque development and calcification through several mechanisms. Nitrogen-containing bisphosphonates and statins inhibit the mevalonate pathway through interaction with farnesyl pyrophosphate synthase to prevent post-translational modification of proteins, resulting in decreased levels of inflammatory cytokines and matrix metalloproteinases. Bisphosphonates also decrease a variety of mature vascular cells, which migrate into the vessel walls and damage vascular endothelial cells.
The study concluded that the combined treatment using bisphosphonates and vitamin D may be more effective compared with monotherapy of bisphosphonate or vitamin D alone in the prevention of atherosclerosis. Moreover, as most patients require adequate anti-osteoporotic treatment during long-term use of glucocorticoid, so combination BP + VD is commonly indicated in the treatment of SLE.
For reference log on to http://10.1186/s13075-018-1589-9