Clozapine best medication for treatment-resistant schizophrenia, claims study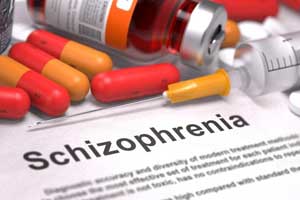 Delhi: Clozapine is the best medication for treatment-resistant schizophrenia (TRS) -- is the verdict of a recently published study.
The review of existing studies, published in the journal JAMA Psychiatry, found that despite more severely ill patients being treated with clozapine, use of clozapine resulted in better key efficacy outcomes and higher cardiometabolic-related risk outcomes compared to nonclozapine second-generation antipsychotics (NC-SGAs).
"We found that clozapine was associated with a significant reduction in hospitalization risk by 18% and all-cause discontinuation by 27%, despite greater illness severity and/or chronicity in patients treated with clozapine," wrote the authors.
Recent studies comparing clozapine with NC-SGAs in schizophrenia have challenged the superiority of clozapine in treatment-resistant patients.
Takahiro Masuda, Sumitomo Dainippon Pharma Co, Ltd, Medical Affairs, Tokyo, Japan, and colleagues conducted a systematic review and meta-analysis of 63 cohort studies to compare various outcomes of clozapine vs oral NC-SGAs for the treatment of schizophrenia. Of the 63 studies, 33 had a prospective design and 30 had a retrospective design.
The researchers reviewed 68 articles involving 109,341 patients of which 60.3% were male with a median age of 38.8 years old, 11 years of illness, and 19.1 months of study duration.
Also Read: Female sex hormone estrogen — A potential new treatment for schizophrenia
Key findings of the study include:


Compared with NC-SGAs, despite greater illness severity (17 studies [n = 38 766]), clozapine was significantly associated with lower hospitalization risk (19 studies [n = 49 453]) and all-cause discontinuation (16 studies [n = 56 368]).


Associations were statistically significant for comparisons with quetiapine fumarate and aripiprazole regarding hospitalization and all NC-SGAs, except aripiprazole, for all-cause discontinuation.


Clozapine was also significantly associated with better outcomes regarding overall symptoms and Clinical Global Impressions scale severity.


Clozapine was significantly associated with increases in body weight, body mass index, and type 2 diabetes.


Also Read: Guideline for Antipsychotic use in schizophrenia detailed by Lancet study
"On the treatment of schizophrenia with medication, evidence-based guidelines agree on definitive recommendations for only a small number of issues: antipsychotic drugs should be used to reduce symptoms and the risk of relapse and rehospitalization, and clozapine is indicated for treatment-resistant schizophrenia and people with persistent suicidality or hostility," T. Scott Stroup, Department of Psychiatry, Columbia University Irving Medical Center and New York State Psychiatric Institute, New York, wrote in an accompanying editorial.
"The guidelines also provide more granular recommendations on how and when to use antipsychotic drugs. The evidence and guidelines are murkier on other issues, such as the use of other types of psychotropic medications, combinations of antipsychotic agents, and the role of long-acting, injectable antipsychotic drugs," he added.
To read the complete study log on to doi:10.1001/jamapsychiatry.2019.1702