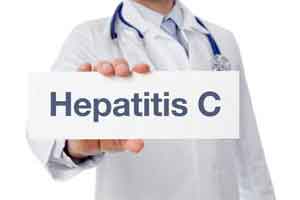 The study published in the Journal of Hepatology has reported that perinatal Hepatitis C Infection leads to earlier cirrhosis later on. Therefore early treatment, especially before the development of cirrhosis is essential to prevent serious liver disease in later life.
Chronic hepatitis C virus (HCV) infection is a global health problem, which can now be treated with potent directly acting antiviral drugs. An estimated 71 million people worldwide are chronically infected with HCV. HCV infection causes morbidity and mortality and is a leading cause worldwide of end-stage liver disease, cirrhosis, and liver cancer.
Read Also: Universally screen pregnant women for Hepatitis C : AASLD study
Modin and associates conducted a retrospective study which included 1,049 pediatric patients in the HCV Research U.K. Clinical Database and Biobank from 2016 and 2017. Among the 502 patients with full available follow-up data, 87 had disease progression, which affected more cirrhotic than non-cirrhotic patients (28% vs 13%).
Hepatocellular carcinoma (HCC), liver transplant, or death, occurred almost exclusively in those who already had cirrhosis by the time treatment began. Patients were eligible for analysis if their age at first infection was before 18, or if that age period coincided with the time of a first positive HCV test, first attendance at a clinic, or time of enrollment consent.
The routes of infection included adolescent intravenous drug use in 560 patients (53%), infected blood products in 251 patients (24%), perinatal exposure in 119 (11%), and unknown or other causes in 119 (11%). The median age at infection was 16 (ages 10-18) in the IV-drug group, 11 (ages 0-17) in the blood group, and at birth (age 0) in the perinatal group.
Time-lapse between infection and diagnosis was a median of age 19-24 in the IV drug group, blood group, and unknown-risk group, and age 2 in the perinatal group.
Read Also: New drug combo effects 97 Percent cure rate in Hepatitis C

The key study findings included are:
The liver disease developed in 32% of patients at a median of 33 years irrespective of mode of infection.
Patients with perinatal exposure developed cirrhosis at an earlier age than the rest of the risk groups.
The incidence of hepatocellular carcinoma (HCC) was 5%, liver transplant 4% and death occurred in 3%.
Overall, 663 patients were treated (interferon/Peginterferon; 55% or direct acting antivirals; 40%). Sustained virological response (SVR) was achieved in 406 (75%).
There was higher mortality among patients without SVR vs SVR (5% vs 1%).
Treatment was more effective in those without cirrhosis and disease progression was less (13%), compared to those patients with cirrhosis at the time of therapy (28%), who were more likely to develop HCC, require liver transplantation, or die.
The study concluded that detection of HCV should be aimed at relevant risk groups and anti-viral therapy should be made available in childhood to prevent long-term liver disease and the spread of HCV.
For full information log on to https://doi.org/10.1016/j.jhep.2018.11.013