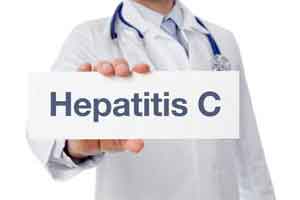 Universal screening of pregnant women at risk of hepatitis C virus (HCV) infection is more efficient and cost-effective than risk-based screening, according to the findings presented at the 2018 Liver Meeting of the American Association for the Study of Liver Diseases(AASLD). The study revealed that approximately 50% of infected individuals are not aware that they are infected, which emphasizes that diagnosis is a key step in the care pathway.
Previous studies have suggested that many infants acquire HCV infection during delivery, highlighting the importance of informing pregnant women that the infection can be transmitted to their infant in this way.
Specialty Medical Dialogues had earlier reported new pregnancy care guidelines recommending hepatitis C at first antenatal visit.
Read Also: Test for hepatitis C at first antenatal visit-New pregnancy care guidelines
But the good news is that with the effectiveness of new direct-acting antiviral drugs at a 95% to 98% cure rate for treatment-naive patients, eradication of the infection is possible.
HCV infection cases have abruptly increased among pregnant women in recent years The CDC and the American College of Obstetricians and Gynecologists currently recommend risk-based screening, and universal screening is recommended by AASLD and the Infectious Diseases Society of America in their HCV Guidance.
In HCV screening, a positive HCV antibody result is confirmed with HCV RNA polymerase chain reaction.
Ms Rose and colleagues set out to compare the cost-effectiveness of the two testing methods at their center. They conducted a retrospective analysis of risk-based screening from May 1, 2014, through Dec. 31, 2015, and a prospective analysis of universal screening from May 1, 2016, through Dec. 31, 2017. Testing practices included the proportion of positive screens, and the researchers performed confirmatory tests between the two periods. The goal was to analyze the cost-effectiveness of universal screening.

The researchers collected data on 19,452 pregnant women from 2014 to 2017. They found that universal screening did not increase the likelihood of a positive HCV antibody test, but was associated with an increased likelihood of the patient receiving a confirmatory RNA result.
The increased cost of universal screening is $308 per patient but results in an incremental cost-effectiveness ratio of $18,139 per identified active infection gained, or $4,662 per quality-adjusted life year gained.
Read Also: New drug combo effects 97 Percent cure rate in Hepatitis C
Based on this finding, the researchers concluded that risk-based HCV screening may result in a significant number of pregnant women being diagnosed incorrectly with an active infection. Incorrect diagnosis may lead to a lack of linkage to appropriate care. By comparison, universal screening is more cost-effective and should be implemented in this patient population.
"Based on our study's findings, we hope institutions setting policies for HCV screening will quickly adopt the best practice of auto-reflexing all HCV antibody-detected screens to a quantitative PCR test," says Rose. "Doing so will allow providers to quickly identify active, chronic HCV infection, and subsequently link these patients to care or a cure."
For reference log on to AASLD