Chronic Pancreatitis Imaging Clinical Practice Guidelines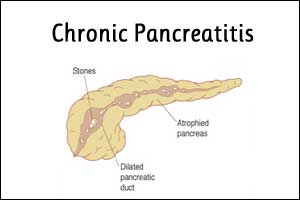 The Working Group for the International Consensus Guidelines for Chronic Pancreatitis has released clinical practice guidelines for the diagnostic cross-sectional imaging and severity scoring of chronic pancreatitis. The guidelines appeared in the journal Pancreatology.
Chronic pancreatitis is inflammation of the pancreas that does not heal or improve and gets worse over time and leads to permanent damage.
Read Also: Efficacy of pancreatic enzyme replacement therapy in chronic pancreatitis:meta-analysis
Treatment of uncomplicated chronic pancreatitis is usually symptomatic and directed toward the relief of pain, malabsorption, and diabetes. Imaging plays an important role in the diagnosis and management of chronic pancreatitis.
Guidelines for Chronic pancreatitis imaging are as follows:


Computed tomography (CT) is often the most appropriate initial imaging modality to evaluate suspected chronic pancreatitis (CP); it depicts most of the changes in pancreatic morphology.


CT is also indicated to exclude other potential intra-abdominal pathologies that present with symptoms similar to those of chronic pancreatitis, but CT cannot exclude a diagnosis of CP and cannot exclusively diagnose early or mild CP.


Magnetic resonance imaging (MRI) and MR cholangiopancreatography (MRCP) are superior and are indicated especially in patients in whom no specific pathologic changes are seen on CT.


Read Also: Coffee reduces risk of Pancreatitis, shows meta-analysis


Secretin-stimulated MRCP is more accurate than standard MRCP to identify subtle ductal changes. Secretin-stimulated MRCP should be performed after a negative MRCP if there is still clinical suspicion of CP.


Secretin-stimulated MRCP can provide the assessment of exocrine function and ductal compliance.


Endoscopic ultrasound (EUS) can also be used to diagnose parenchymal and ductal changes mainly during the early stage of CP.


There is no known validated radiologic severity scoring systems for CP, but a modified Cambridge Classification has been used for MRCP.


A new and validated radiologic CP severity scoring system is needed that is based on imaging criteria (CT and/or MRI), including glandular volume loss, ductal changes, parenchymal calcifications, and parenchymal fibrosis.


For full information log on to
https://doi.org/10.1016/j.pan.2018.08.012
Source : With inputs from the journal Pancreatology