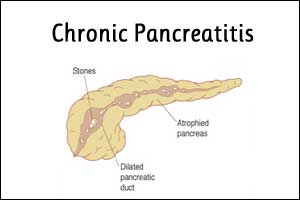 Heavy coffee drinkers are at significantly reduced risk of pancreatitis, according to the results of a meta-analysis published in the journal Digestive Diseases and Sciences.
Pancreatitis is a condition characterized by inflammation of the pancreas which may be of two types -chronic and acute. A team of investigators searched for case-control, cross-sectional, or cohort studies that included keywords such as "coffee", "caffeine", and "pancreatitis" and compared the risk of the disease based on coffee consumption. Finally, four studies (N=351,137)  were analyzed that met the inclusion criteria. Heavy consumption of coffee was defined as either ≥3 cups/day or 4 cups/day, depending on the study.
Read Also: Efficacy of pancreatic enzyme replacement therapy in chronic pancreatitis:meta-analysis
The study found that the risk of pancreatitis among heavy coffee-drinkers was significantly lower than individuals who were not heavy coffee-drinkers with the pooled RR of 0.78.
According to the authors, the anti-oxidative and anti-inflammatory properties of caffeine present in the coffee provides protection from the risk of the disease. Besides this, as coffee consumption has been linked to a lower prevalence of diabetes and obesity, it may also indirectly decrease the disease risk as both of these conditions are considered risk factors for pancreatitis.
The study concluded that heavy coffee consumption may be associated with a reduced risk for pancreatitis. However, the authors warranted further investigations to determine causality and potential clinical application.
For reference log on to https://link.springer.com/article/10.1007%2Fs10620-018-5214-1