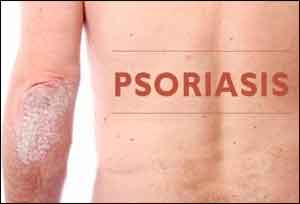 Certolizumab 400 mg or 200 mg taken every 2 weeks found to be safe and effective for the treatment of moderate-to-severe chronic plaque psoriasis, according to a study published in the Journal of the American Academy of Dermatology. Certolizumab pegol binds to soluble and membrane-bound TNF-α, inhibiting the proinflammatory actions of this cytokine.
Psoriasis is a long-lasting autoimmune disease characterized by patches of abnormal skin. These skin patches are typically red, itchy, and scaly. It varies in severity from small, localized patches to complete body coverage. Psoriasis is a chronic disease that often comes and goes. The main goal of treatment is to stop the skin cells from growing so quickly
Alice B. Gottlieb and his associates conducted a study to assess the efficacy and safety of certolizumab versus placebo in phase 3 studies.
Patients with moderate-to-severe chronic plaque psoriasis were randomized 2:2:1 to certolizumab 400 mg, 200 mg, or placebo every 2 weeks.  At Week 16, certolizumab-treated patients achieving 50% reduction in psoriasis area and severity index continued treatment through Week 48
The study found that Week 16 endpoints were significantly greater for both doses of certolizumab versus placebo, and responses maintained through Week 48. For most measures, the improvement was numerically greater for certolizumab 400 mg. Certolizumab 400mg was superior to etanercept(placebo), while certolizumab 200 mg was non-inferior.
The study concluded that treatment with either certolizumab 400 mg or 200 mg every 2 weeks was associated with significant, clinically meaningful improvements in moderate-to-severe psoriasis. The 400 mg dose may provide additional clinical benefit. The safety profile was consistent with the therapeutic class.
For more reference log on to: https://doi.org/10.1016/j.jaad.2018.04.012